Toshiba AT200 super-thin Android tablet hits FCC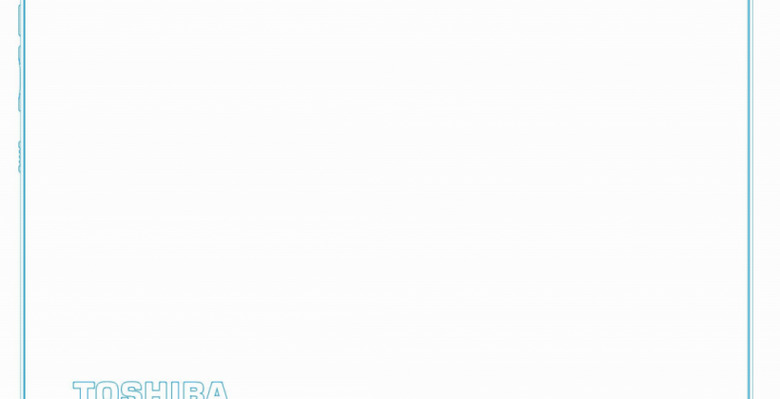 When a device hits the FCC here in the USA, we know that it's getting MUCH more possible that the hardware will be dropping into stores sooner than later – that's what's going on with Toshiba's next Android tablet. This tablet is the next-generation device after the Toshiba Thrive, a thicker Android tablet that we reviewed some months ago – this newest tablet from big T promises ports galore like its predecessor along with a unique dip around the entire edge of the casing.
This tablet is a miraculous 7.7mm thin, making it the thinnest tablet in the world if it's released before anyone else gets there. And get there it shall if the FCC is to be trusted, today the tablet winning approval with both Wi-fi and Bluetooth capabilities in-tact. An interesting fact to note: the FCC documents from the listing show this device to have been constructed by Quanta, the same Chinese OEM that's about to be responsible for the Amazon Kindle Fire and the RIM BlackBerry PlayBook – a device which the Kindle Fire was modeled after.
This device also features the same 1.2GHz dual-core processor from Texas Instruments that the other two tablets mentioned do and will, imagine that! This tablet will run Android 3.2 Honeycomb right out of the box, and will have 64GB of storage right off the bat. In Europe, the device is set to be released in Q4 of 2011, right on time for the holidays, and USA price and release date have not yet been confirmed.
Have a look at our hands-on with this device courtesy of Chris Davies who sought out this device at IFA 2011 a few weeks ago:
[vms d6640e4fe47854476d13]
Toshiba AT200 hands-on at IFA 2011
[via WirelessGoodness]