Toshiba Announces First HD-DVD Burner For Notebooks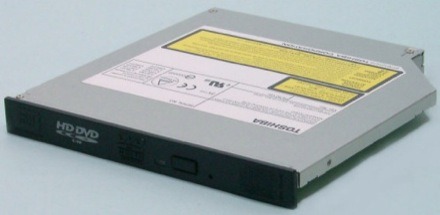 Toshiba has just announced its first re-writable HD-DVD drive for notebooks. Here I thought it would be a couple of days before we got any new HD-DVD vs Blu-ray stories.
This would make it the first slim-line HD-DVD burner for notebooks on the market. It will burn HD-DVD disks at a 1x speed, which would mean a 30GB dual-layer disk would only take about 2 hours to write.
The drive will go into production in August, so we can likely expect a release by the end of the year. No word on how much we'll expect to pay for one.
Toshiba SD-L912A HD DVD re-writable burner [via pclaunches]