Toshiba and SanDisk break ground on new NAND flash factory joint venture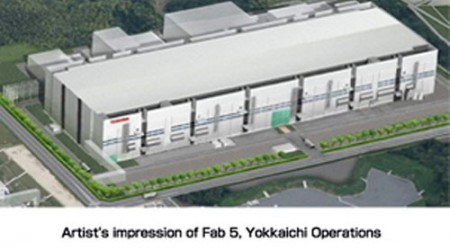 The demand for NAND flash is growing all the time as new devices come on the market that use NAND for storage. Toshiba and SanDisk are two of the largest companies in the NAND flash industry. The two companies have announced that they will be working together in a new joint venture.
The firms are going to cooperate on a new NAND facility dubbed Fab 5 in Mie Prefecture. The construction of the new facility is set to complete in the spring of 2011. The fab will be built in two phases with investment matching market trends. When the second phase of the project is complete, the facility will be comparable in size to Toshiba's Fab 4.
The new facility is also being constructed using green techniques and gear. The facility will use LED lighting and inverter-controlled pumps for semiconductor equipment making the CO2 emissions 12% lower than at Fab 4.