Toshiba 55XS5 offers 4K north of $9k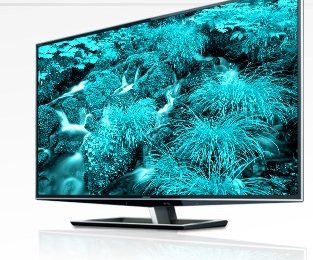 Maybe you're not sold on this whole "OLED" thing. Maybe you think 1080p on a 55-inch screen looks gross. Why not future proof yourself and jump straight to the next big thing? Toshiba will be releasing a 55-inch TV in Japan next month with a 4K resolution, even if the content isn't quite with us yet. It's not quite top of the line either, lacking 3D capabilities and useing edge-lit LEDs instead of the superior local dimming tech, but hey, it's 4K.
The 55XS5 has a 3840x2160 screen, although you'll be hard pressed to find any content to drive that resolution. Super Hi-Vision broadcasting may be on the horizon in Japan, but otherwise Blu-ray maxes out at 1080p. Toshiba say that you could use the TV to display high-resolution photos from DSLRs, and whatever you decide to display is tweaked to look its best using the REGZA CEVO engine.
As with Samsung's OLED TV, you'll be paying through the nose for the privilege of 4K. Pricing is said to be around ¥750,000 (~$9,410) – that's actually slightly more than Samsung's OLED TV – when the TV begins shipping in late June. Maybe just stick with 1080p for now, yeah?