Toshiba 10.1-inch Dynabook UX announced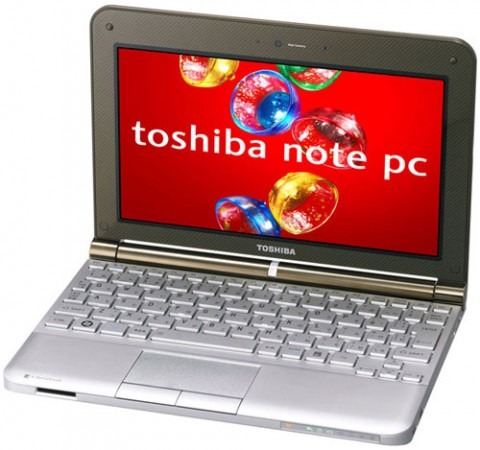 Toshiba announced a brand new netbook today called the Dynabook UX. This 10.1-inch model features an LED-backlit screen with a 1,024 x 600 resolution, which interestingly enough is the exact same rez as the previous 8.9-inch model.
The keyboard features a chicklet design, making for a comfortable typing space. Standard specs include a 1.66GHz Atom N280 processor, 1GB of RAM and an 160GB hard drive. Additional features include three USB ports, SDHC and MMC card slots, Wi-Fi, and a 0.3-megapixel webcam.
The netbook also comes preloaded with Windows XP Home Edition. What's cool is that you can charge USB-powered devices even when the netbook is turned off now. Supposedly, ten different options of the Dynabook UX will be available including numerous battery options, though the standard is a battery that offers 4-hours of work time. You will be able to get the Dynabook UX in Japan starting on April 24th in either brown satin or snow white for about $607.