Torment: Tides of Numenera breaks record as most-funded Kickstarter game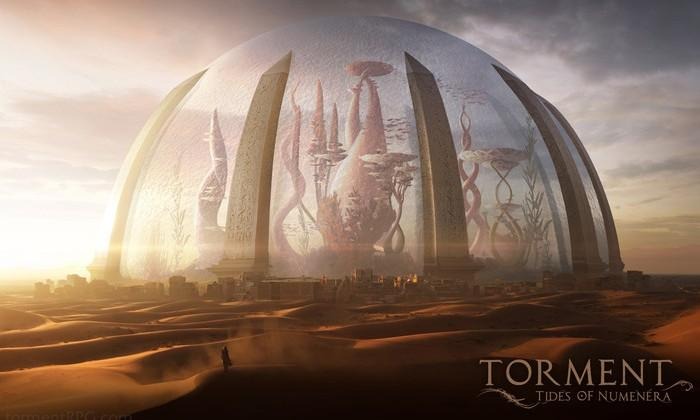 InXile's Torment: Tides of Numenera has made Kickstarter history by becoming the most-funded Kickstarter game ever. It initially only had plans of raising $900,000, but gamers were so impressed with the idea of the game that 74,405 backers ended up pledging $4,188,927 to support the project. The total amount InXile received is more than 4.5x its initial goal, and it plans on taking full advantage of that funding by providing gamers with a whole bunch of new features.
InXile created a chart of financial goals it had reached. $900,000 was the initial goal, however, whenever funding reached another goal on the chart, InXile would add on more features that would please players. At $1.2m, it added gender options for your characters. At $2m it added new areas, music, deeper story lines, and more. Backers were able to fund the game and achieve 17 new goals on the chart, bringing many more features, deeper stories, more areas, more quests, and more developers to the game.
Torment is a single-player RPG whose development is based on "four pillars". The first pillar is a "Deep, Thematically Satisfying Story", where the "philosophical underpinnings" drive the game. The second pillar, "A World Unlike Any Other", centers around the game's beautiful world of Numenera, which is said to have "magic" that is surprisingly different.
The third pillar, "A Rich, Personal Narrative", is centered around a character-driven story with even NPCs having deep-seeded storylines. The final pillar is "Reactivity, Choice, and Real Consequences", which brings replayability to the game. Every time you make a decision, go down a different path, or make a different approach, the course of your game changes.
Torment has many aspects that promises to hook you for hours upon hours. The game is being developed on the Unity Game Engine, and will be available to download through Steam. The expected release date for this game is December 2014, but like many Kickstarter projects, we could see some delays. You can pre-order Torment: Tides of Numenera from InXile's store right now. If you want to read up on the tons and tons of features this game will offer, check out its Kickstarter page here.