Top Tag Pet ID Stores Important Information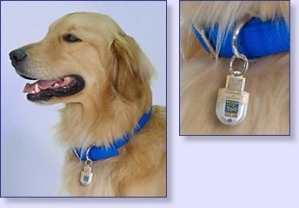 Most of us own a pet and most of those who do see their pet as an extension of their families. Sometimes due to different situations, our pets will find themselves under the care of another person and it's important that person know our pets vital information.
The Top Tag Pet ID allows you to store that information in a convenient way for your pet, without surgeries. It will hold info on seven main and 14 sub categories including: Basic, food and diet, behavior and personality, words and commands, nature's call and Medication.
You can also store info in your top tag photo album and In Memoriam categories, though I think that's a bit much. It'll cost you around $40 but that's chump change compared to how much your pet means to some of us.
TopTag Pet ID helps keep tabs on fido and fluffy [via Coolest Gadgets]