Top smartwatches to buy in 2018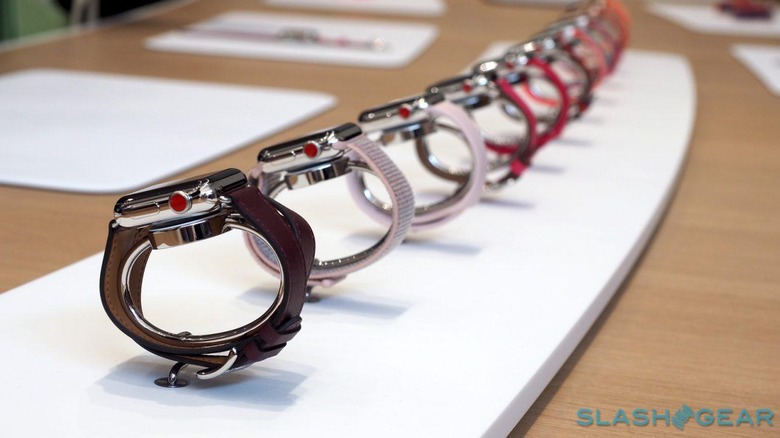 Smartwatches aren't dead. Sure, they're not the hot sellers they were hoped to be but, here and there, you will find someone wearing a wearable in one form or another. And while not as numerous as smartphones, there are still quite a good number of models available making the choice an equally difficult one. To help you make that decision, we take a look at some of the most notable smartwatches in the market and how they stack up in functionality, style, and, of course, price.
Oldies but goodies
Don't knock older models just because they've already had a few months under their belt. That only means they've gotten much-needed real-world testing and updates to fix those nasty bugs. If you're looking for solid, well-tested options, look further than these three.
Apple Watch 3 (non-LTE)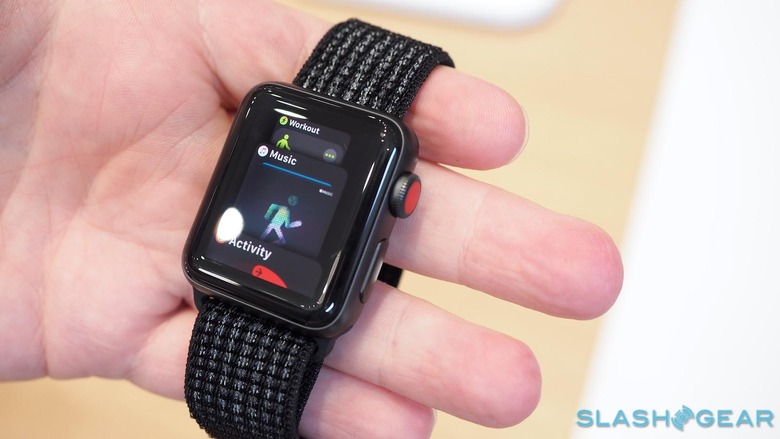 No smartwatch discussion will be without the latest Apple Watch series. And if you're immersed in Apple's world anyway, this is pretty much the smartwatch to get, never mind the $330 starting price. You can save up money by not getting the LTE model unless you are 300% sure you'll need the battery-draining standalone connectivity. Slimmer than its predecessors, longer lasting, and waterproof, the Apple Watch Series 3 is pretty much at the top of the smartwatch game. At least in Apple's world.
Samsung Gear Sport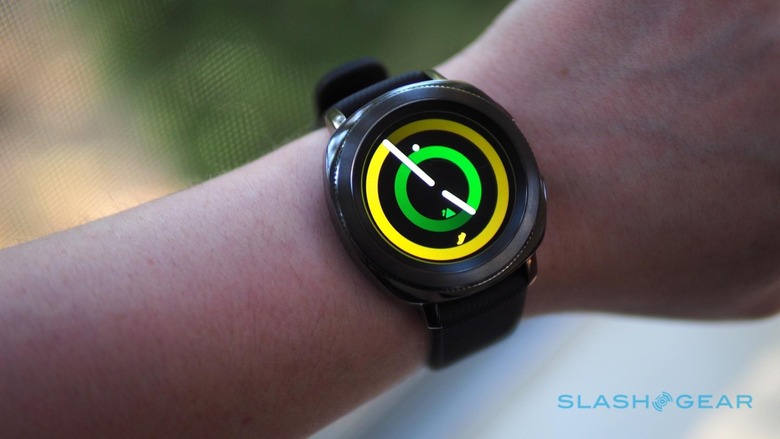 Despite those fitness tracking and water resistance features, the Apple Watch 3's price tag might not exactly encourage its use in that way. For the sportier types, there's the Samsung Gear Sport. Ironically, less sporty looking than its Gear S3 predecessor, the Gear Sport brings all that's good from the Gear S3 and adds the capability to bring the Gear Sport into the pool. Even better, it offers the ability to play your Spotify music even when offline. Sadly, the roughly $280 smartwatch doesn't have much to offer in the way of apps.
Huawei Watch 2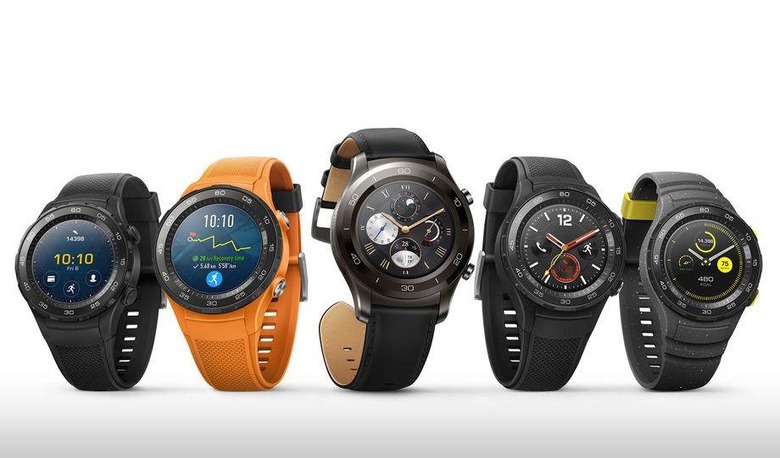 You can't be more traditional than the Huawei Watch 2. Thick bezels, geeky look, Android Wear, er, Wear OS. It is also one of the few smartwatches made by an OEM. It does have everything, though, from built-in GPS to LTE connection in some markets that aren't the US. This $260 Wear OS smartwatch does have the downsides of traditional Android Wear watches, especially when it comes to battery. Hopefully it remains to be one of the longer supported models around.
New challengers
Almost every other month, a new smartwatch comes along. Sometimes they come from reputed fashion accessory brand, sometimes from newcomers in the market. And there are even some that are totally out of this world.
Skagen Falster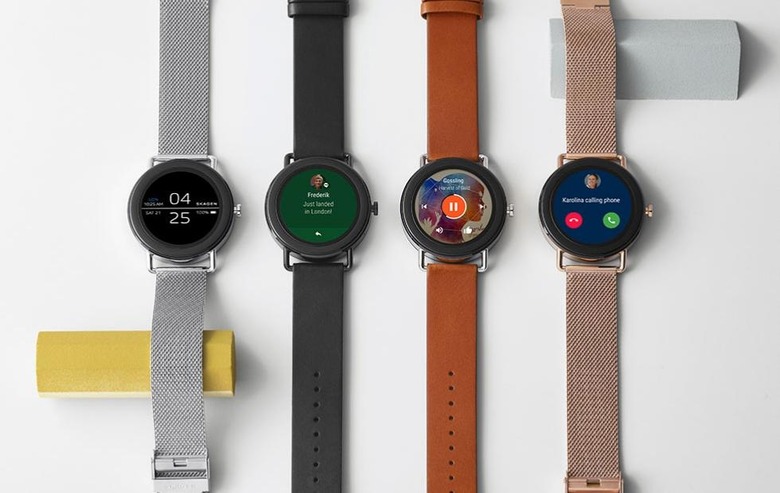 Fossil-owned Skagen just launched its first full Wear OS smartwatch, the Falster. Right from the get-go, it is a smartwatch that seems to be designed for looks more than just functionality. Slim bezels and slim straps give the 42 mm watch an illusion of being smaller than it technically is. The OLED screen makes sure you can see the time all the time. The $275 price tag for a classy-looking smartwatch doesn't hurt its chances either.
Fitbit Versa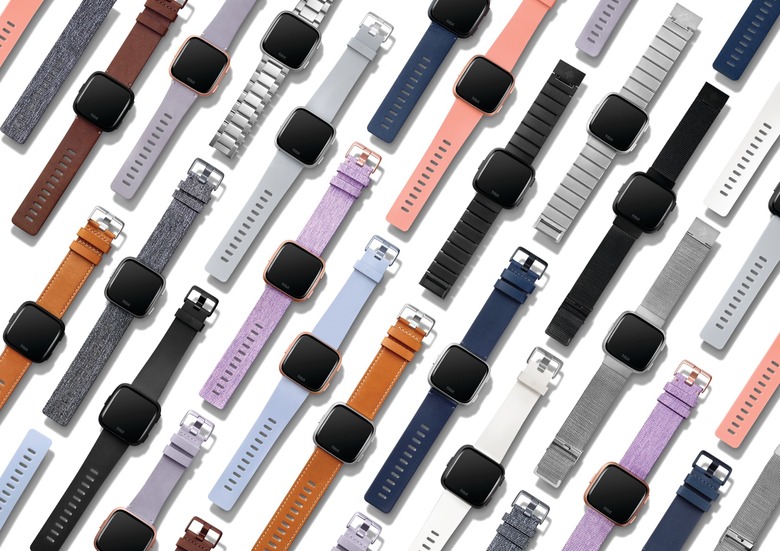 This is actually Fitbit's second smartwatch but it might turn out to be both more popular and also less than the Fitbit Ionic. On the one hand, the Fitbit Versa lacks the sensors and features that have made Fitbit the household name in fitness trackers, particularly GPS and heart rate sensor. On the other hand, it also looks less obnoxious, has the basic activity tracking, and costs only $230.
BLOCKS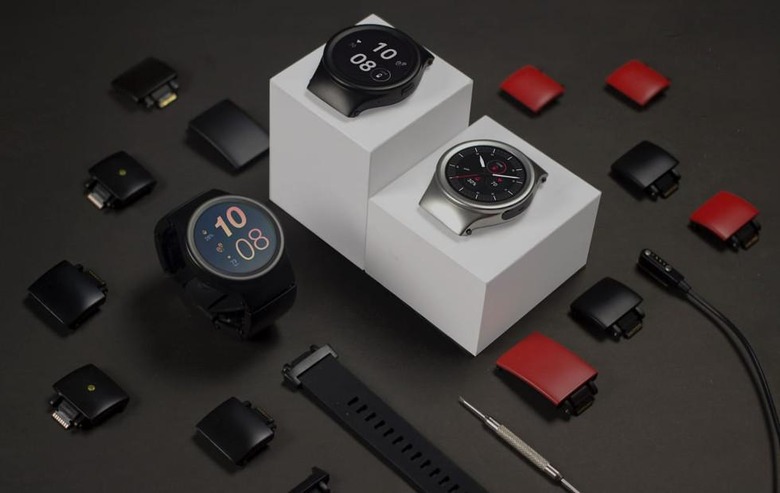 Almost all recent smartwatches have been made with regular consumers in mind. In contrast, BLOCKS returns the wearable to its geeky roots. The modular smartwatch, BLOCKS actually has modular strap bands where you can add or extend functionality with different "links". If that weren't enough, the $259 smartwatch also runs a customized version of Android rather than the pared-down Wear OS/Android Wear.
Best of both of worlds
Not everyone wants a smartwatch. Some just want their watch to be smarter. Trying to strike a compromise, some accessory makers have tried to put some sensors on beautiful analog watches and gave birth to the new generation of "hybrid" or "connected" watches.
Misfit Path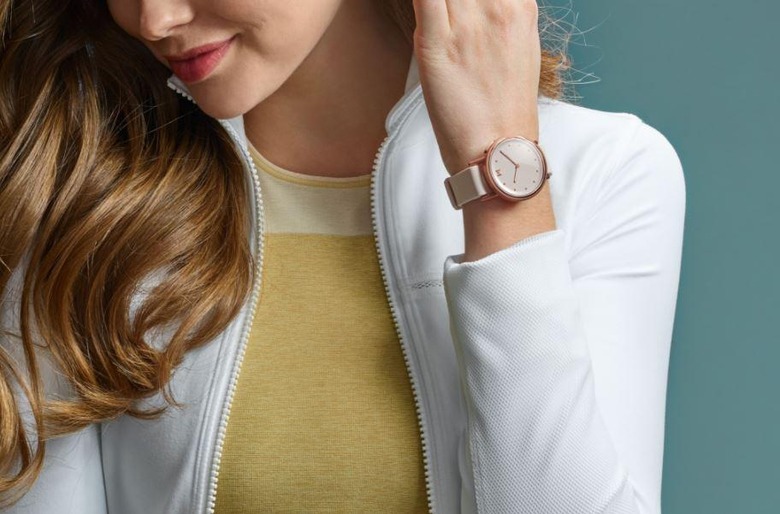 Misfit has just made its latest timepiece available last week. And unlike some of its most recent products, however, the Misfit Path is a brave hybrid in a market still mostly dominated by the Apple Watch. Combining the aesthetics and longevity of an analog watch and the activity tracking and notifications of a smartwatch, the Path tries to offer the best of worlds in a measly $150 wearable.
Fossil Q series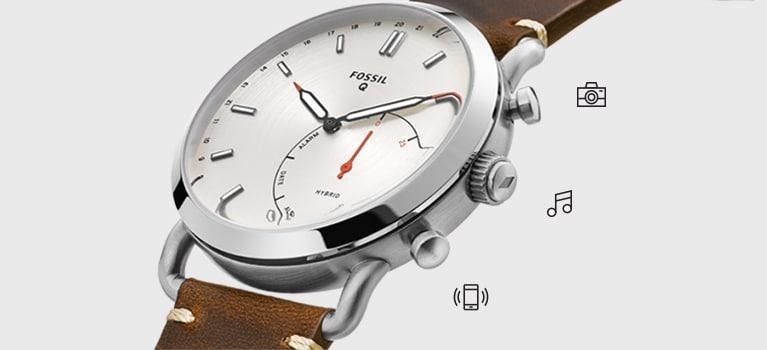 Fossil is like the Samsung or old Nokia of the smartwatch world. It has dozens of connected watches, both the full Wear OS smartwatches and the hybrid ones. The Fossil Q hybrid watches feature a rather amusing notification system that immediately shifts the watch hands to indicate a call or message. Three buttons let you control your phone without even looking. Prices range from $155 to $175.
Wrap-up
Smartwatches sales aren't exactly soaring. They crawling up slowly, very slowly. Part of it is because smartwatches mean different things for different people. Fortunately, there does seem to be a smartwatch style, feature set, and price for different people as well.