Top 10 Affordable Collector Cars For Beginners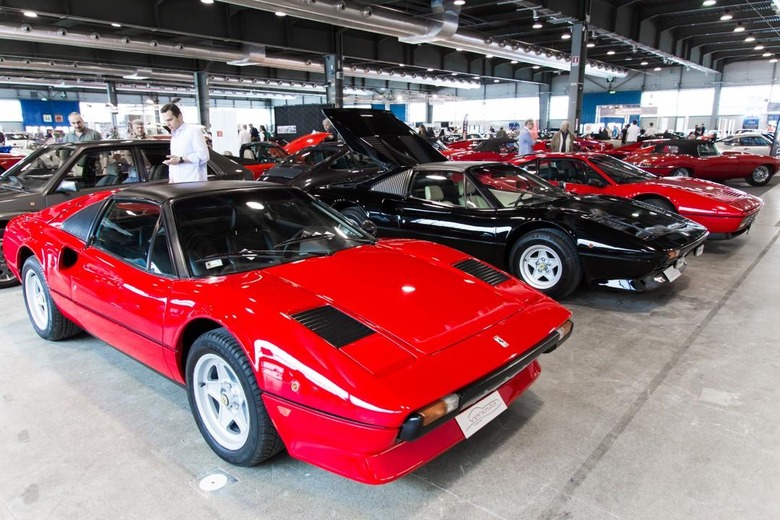 Forget competing with Boomers for '57 Chevrolet Bel Airs and '64 Impalas, or trying to match high end collectors dollar-for-dollar at auction in the search for Mopar muscle. There are plenty of affordable collector cars left out there while the rest of the market scrambles for investment-grade models they can park in a climate controlled garage for the rest of their lives.
These classic cars are either common enough to keep prices reasonable, or have stayed under the radar of the big auction houses and Discovery Channel show hosts through a combination of luck, obscurity, or simply being built in an era that has yet to be tapped by the current collector car zeitgeist. One thing each of these models has in common? None of them are boring.
Check out our list of the top 10 affordable collector cars to help get you on the classic train.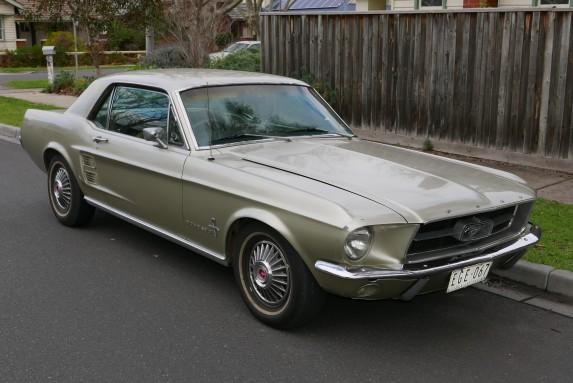 1964 - 1973 Ford Mustang
The Ford Mustang has spanned so many generations that it's relatively easy to find several models that have escaped the wave of nostalgia buoying up prices of the highest performing editions of the car. In fact, the Mustang's diversity is such that big block editions and racer specials are only the tip of the iceberg when it comes to Ford's segment-defining pony car.
If your primary attraction to the Mustang stems from the clean lines of the original 1964.5 model year, then you'll be pleased to know that six-cylinder versions of this car trade hands for under $10,000, with clean V8 drivers priced between $10,000 and $20,000. As long as you stick with coupes and avoid convertibles, there are plenty of intriguing Mustang options out there – particularly if you venture into the long-hood models of the early 70s.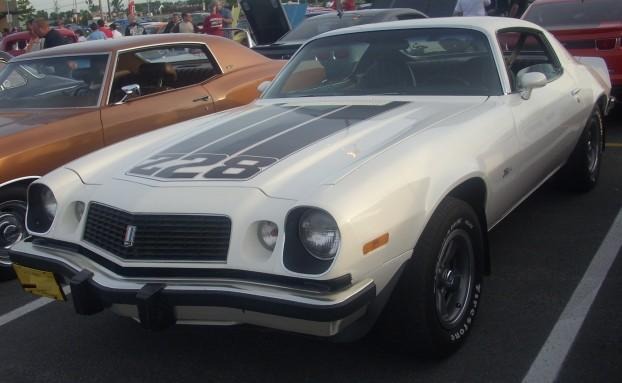 1979-1981 Chevrolet Camaro
The Chevrolet Camaro was GM's answer to the unexpected wave of enthusiasm for the Ford Mustang, and as such it started out of the gate a little later than its Blue Oval rival. Unlike the Mustang, which rode out the mid-to-late 70s in haze of Pinto-based design and terrible body kits, the Chevrolet Camaro weathered the industry's malaise period with a more respectable transition to the longer and leaner look that arrived in 1974. Out of the box performance for 74-81 Camaros isn't astounding, regardless of how big the V8 might be under their respective hoods, but the aftermarket can easily free up extra horsepower – an affordable project given how easy it is to find examples of these Chevrolet coupes for $15,000 or less.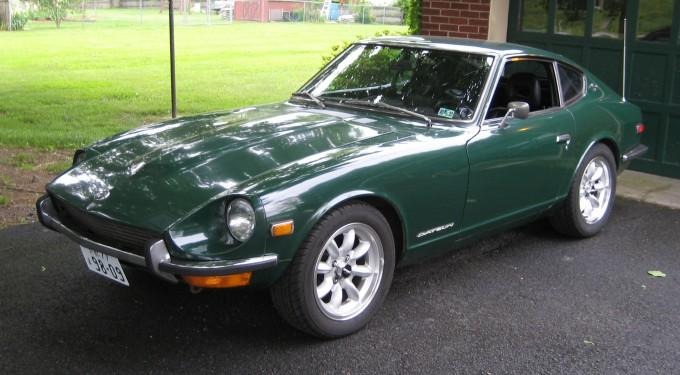 1972-1978 Datsun Z
Prized for their fun-to-drive handling, stout six-cylinder engines, and Japanese reliability, the Datsun 240Z, 260Z, and 280Z make for a excellent introduction into the collector sports car market. You can overlook the 70-71 model years as their relatively scarcity has started to see prices rise, but from 72-79 the Z was improved with each passing year, and was in fact one of the few cars of the 70s to see its horsepower rise by the end of the decade instead of slide due to emissions controls.
The key to finding a truly affordable Datsun Z car is to do your due diligence regarding rust, as frame rails, doors, and floors on these coupes are susceptible to corrosion. The rest of the vehicle is fairly bullet-proof however, and with prices ranging from $6,500 for a complete driver to $15,000 for an immaculate time capsule, now is the time to surf the Datsun wave.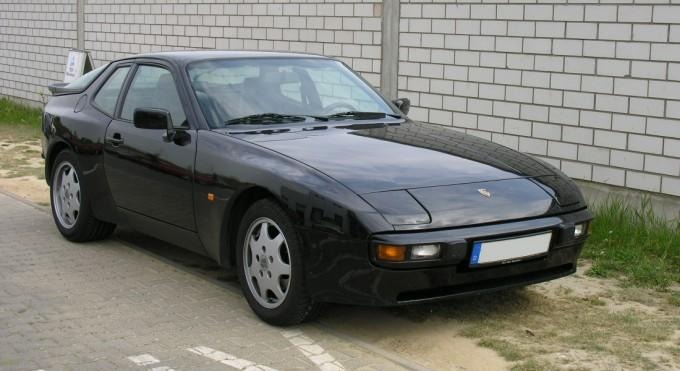 1989-1991 Porsche 944
Featuring a front engine layout and water-cooled four-cylinder power, the Porsche 944 is the car that purists love to hate. It's also perhaps the biggest bargain on the collector car market, what with its perfectly-balanced 50/50 weight distribution, expertly-tuned suspension system, and relatively trouble-free mechanicals. $5,000 daily drivers are out there – typically pre-1986 models – but the real thrills are to be had by targeting the S2 edition built between '89 and '91, which features a 3.0-liter four-cylinder good for 208 horsepower and a top speed of 150-mph. Avoid the Porsche 944 Turbo, as the forced-induction drivetrain is more trouble than it's worth, and spend your $10,000 to $15,000 on an S2 instead.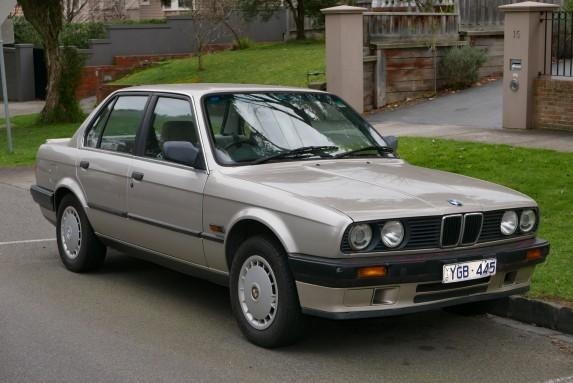 BMW 3 Series
The E30 generation BMW 3 Series is the second 80s-era collector car on our list, and while that might sound modern it's important to remember that even the most recent E30 BMW is now 25 years old. Available in sedan, coupe, and convertible body styles, aside from the sky-high M3 the most desirable 3 Series models to target are the 325is and the 318is. The former features a 2.5-liter straight-six engine good for 168 horsepower while the latter (produced for a single year in 1991) opts for a lighter 134 horsepower rev-happy 1.8-liter four-cylinder. Each delivers above-average handling compared to their more modestly-motored siblings, but you'll have to move fast if you want to snag one for less than $10k: the popularity of the E30 in grassroots racing has seen clean shells gobbled up at an alarming rate for conversion into track rides.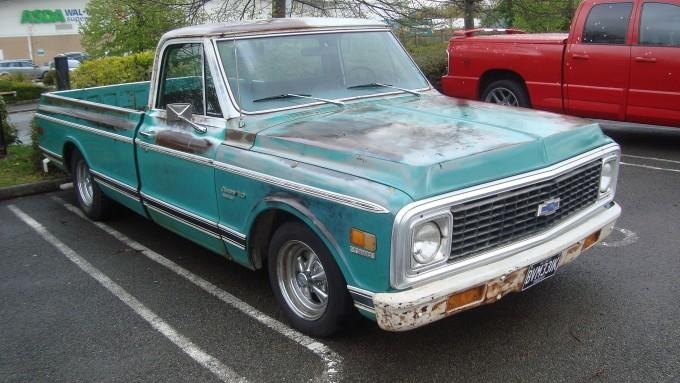 1967-1979 Chevrolet C10 Pickup
There was once a time when pickups were barely a blip on the collector car radar, but those days are rapidly fading into the rearview mirror. Hot rodders have been raiding the 50s truck playpen for years, but more recent models are still a veritable bargain. Trucks like the Chevrolet C10 are prized for their simple mechanical details, their classic straight-edge styling, and their relative ubiquity. Once again, rust is a factor with these collector vehicles, as most pickups were ridden hard and put away wet, but clean examples featuring eight six-cylinder or small V8 power can be had for under $10k (1973 and up) or $10k to $15k (1967-1972). Although so many of them were built that six-figure auction results seem unlikely, pickups like the C10 are slowly becoming the refuge of buyers priced out of the muscle car market.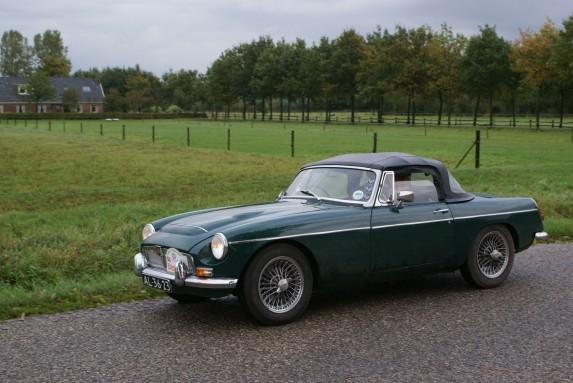 1962-1980 MG MGB
Is there a classic roadster more ubiquitous than the MG MGB? Built for a stunningly long period – 1962 to 1980 – there are half a million MGB's to choose from. Of course, not all are created equal in the eyes of collectors, with chrome-bumpered cars built from 1963 to 1974 typically prized by enthusiasts. The switch to larger rubber bumpers in 1975 was a source of frustration for MGB fans, but it also presents an opportunity for bargain-conscious buyers. Each and every one of these roadsters came standard with a 1.8-liter four-cylinder engine producing in the neighborhood of 95 horsepower (although later models are somewhat choked by pollution controls), and their lightweight designs make them a blast to drive on twisty two-lane roads. Think of them as the grand-daddy of the Mazda Miata, with similar (sub-$10k) pricing and a whole lot more character.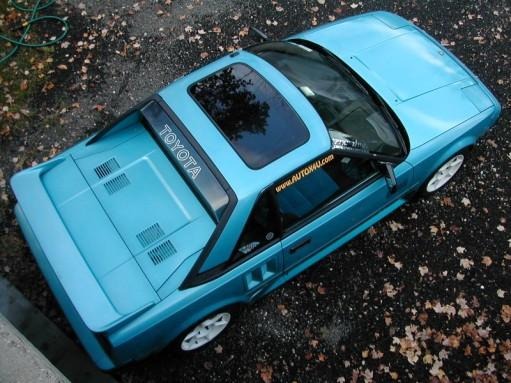 1988-1989 Toyota MR2 Supercharged
There was a time when Toyota still built interesting cars, and one of them was the MR2: a mid-engine, rear-wheel drive roadster that was dead reliable and extremely engaging to drive. With its mini-exotic looks, the first-generation Toyota MR2 built between 1984 and 1989 still turns heads, but if you really want to spin the fun dial to maximum you need to target the Supercharged model that debuted in 1988. With just under 150 horsepower available from its blown four-cylinder mill, and a five-speed manual gearbox that falls readily to hand, the MR2 is a classic collector car you can drive on a daily basis with a minimum of maintenance or fuss. Expect to pay between $5,000 and $10,000 for the privilege of owning this two-seat Toyota.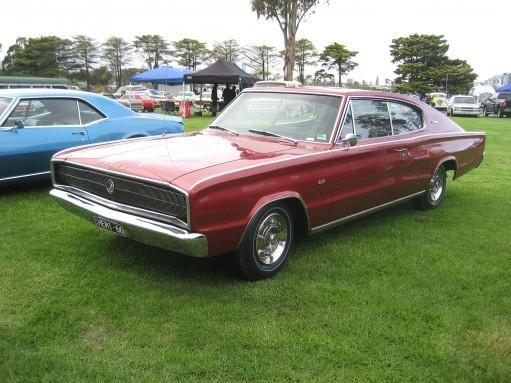 1966-67 Dodge Charger
Everyone's seen the Dukes of Hazzard, but not nearly as many people are aware that before the iconic 69-80 version of the Dodge Charger made famous on the small screen there was another, slightly smaller but still just as stylish coupe that was sold wearing the same name. The 1966-67 Dodge Charger is in fact the most elegant member of the classic Charger family, and in its most afforadble form it's found with 383 cubic inches of fury under its hood (good for a healthy 335 horsepower). Not as flashy as their muscle-era brethren, early Chargers trade hands for less than $20,000 all day long.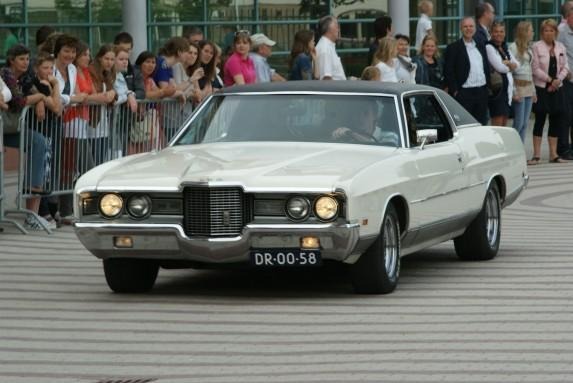 1970-1972 Chevrolet Monte Carlo / 1969-1973 Ford LTD
The last entry on our list of the top 10 affordable collector cars for beginners is a bit of a two-fer. The beginning of the 70s was the last gasp of the classic Detroit muscle formula as EPA regulations would spend the rest of the decade strangling what little performance could be garnered from V8 engines. For a brief period of time, Ford and GM elected to stuff big block power under the hood of their respective full-size coupe offerings, creating a pair of intriguing classic automobile options that have never attracted the same attention as their mid-size muscle contemporaries. The Ford LTD and Chevrolet Monte Carlo coupes are nearly yacht-sized, it's true, but they're also extremely comfortable to drive, inexpensive to buy and maintain, and make all of the right eight-cylinder sounds with the go-pedal mashed to the floor. Collectors have largely ignored these cars, making them sleepers at less than $15,000.
Photo Credit: Isaac74 / Shutterstock.com