Tony Hawk's Pro Skater HD rockets to 120,000 sales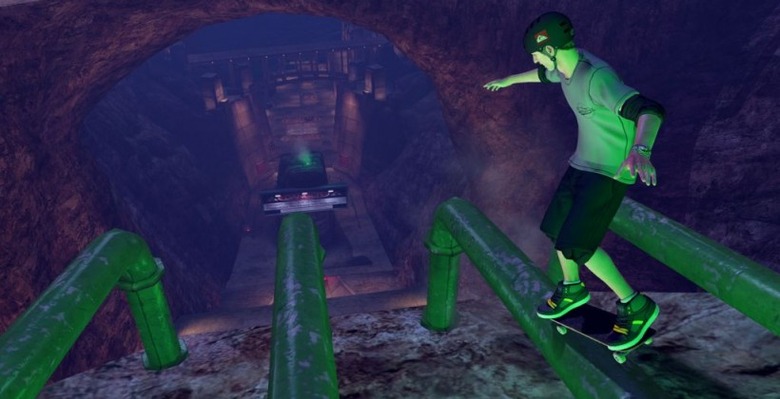 Nostalgia is proving to be a powerful thing for gamers, with developer Robomodo confirming that Tony Hawk's Pro Skater HD has sold around 120,000 copies in its first week of availability. That number is pretty impressive on its own, but what makes it even more impressive is the fact that Tony Hawk's Pro Skater HD hasn't yet launched on PC and PS3, meaning those numbers are for the Xbox 360 version alone. Robomodo's Josh Tsui tells Gamasutra that day-over-day sales of the downloadable title have been "staying very consistent" throughout its first week.
He also says that Robomodo is interested in seeing how the game will perform on PC, since so many players have been asking for a PC version. Unfortunately for those eager PC players, Tony Hawk's Pro Skater HD doesn't have a PC release date yet – all we know is that it will be out later this year. THPS HD should be available on PSN in late August.
Tony Hawk's Pro Skater HD takes levels from the first two Pro Skater games and updates them for the current generation. Though the game is proving popular with players, it's something of a different story with critics. The game currently holds a 66 on Metacritic, which signifies "mixed or average reviews," so while some critics are loving it, others are feeling a bit underwhelmed by the remake. Still, only netting average reviews doesn't much matter when your game is selling like hotcakes, so we're thinking that the folks at Robomodo are feeling pretty good this weekend regardless of a few less-than-stellar reviews. We'll see if THPS HD can keep this momentum up in the coming weeks and months, so stay tuned.