Tony Hawk's Pro Skater 2 ported to iPhone?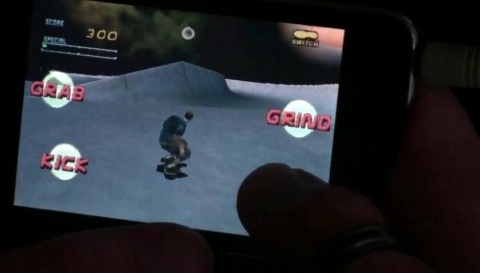 It looks like Myst was just the start of iconic games being ported to the iPhone and iPod touch.  A video apparently demonstrating Tony Hawk's Pro Skater 2 being played on the iPhone has hit YouTube, and while the game might be nine years old from its original launch, it looks pretty darned impressive on the Apple handset.
Video demo after the cut
All ten levels, plus the three bonus levels, are supposedly playable, each at a high frame-rate and Dreamcast-alike graphics.  The controls, of course, have been reworked for what the iPhone has to offer, which means a mixture of on-screen buttons and using the accelerometer to steer, etc.
What's now being argued is whether this is a real port of the classic skateboarding game, or a fake.  Some are suggesting that the iPhone is merely playing a video of the gameplay, rather than the proper game itself. 
[via Kotaku]