Tomy Xiao TIP-521 digital camera offers Polaroid-like experience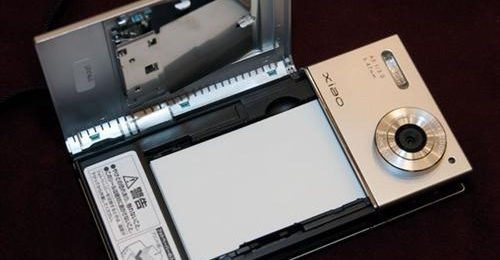 If you've been in a state of mild depression since it was announced that Polaroid would no longer be producing their trademark film, then this might perk you back up a bit. The Tomy Xiao TIP-521 Digital Camera offers a bit of that instant picture satisfaction while still befitting the digital age.
This camera offers the one thing that Polaroid lovers couldn't get enough of: the ability to have physical access to your photos instantaneously. You see, the camera has a tiny Zink printer build inside. This requires composite paper that has crystals of cyan, yellow and magenta dyes on it. Once activated by heat, the crystals get to work and your picture shows up. The prints measure in at 2" x 3" and are borderless stickers.
The camera isn't much to speak of. It's 39mm-equivalent with a 5-megapixel image sensor. But I think this is more about the novelty of printing out pictures on the spot. If the Tomy Xiao sounds like something of interest to you, you'll be able to get your hands on it in Japan starting on November 28th for $350.