TomTom wants to pay you to map paradise this summer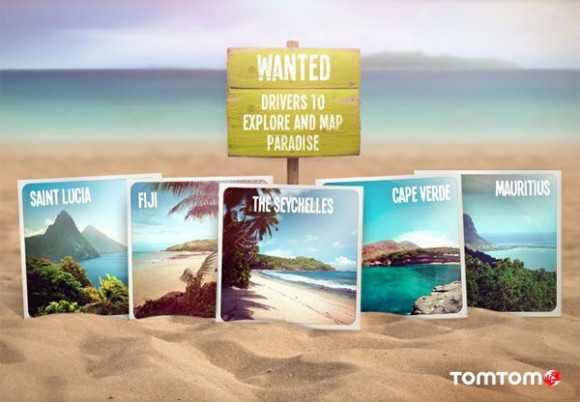 TomTom is one of the best-known navigation device companies out there. As with any GPS navigation device company, quality maps are key. It doesn't matter how good the hardware is if the software is lacking. TomTom has a contest it is getting ready to kick off that is perfect for the summer. The contest will have you and up to three more friends or family members exploring one of five different islands, and getting paid for your time.
The contest is called the Map Paradise Project and five groups of four people will be able to win. The contest is for one of five all-expenses-paid mapping assignments. Not only will the winning people get to explore lush tropical islands for free, they'll also get paid $15,000 for the trouble. It appears this is more than simply a giveaway trip; the winners will actually be helping to create new navigable maps.
The locations TomTom is mapping include Fiji, St. Lucia, Mauritius, Cape Verde, and the Seychelles. TomTom says experience isn't needed, but you need to like exploring and have a decent sense of direction. One member has to be able to drive as well. TomTom says each project will take from a day to two weeks and will help give people an insight into how maps are created for navigation devices.
"The very first step in creating an accurate map is proper field work, and that is where the Map Paradise Project comes in," said Corinne Vigreux, managing director, TomTom. "This project will not only create five new navigable maps, it will also give people a unique insight into how our maps are made. And where better to start mapping, then on a beautiful paradise island."