TomTom Via 52 and 62 nav units use smartphone for traffic info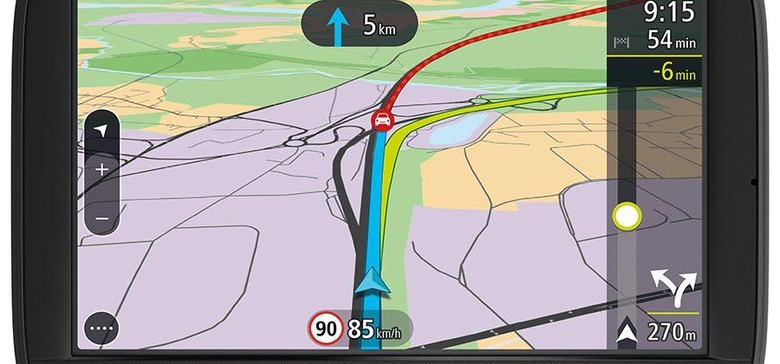 TomTom has unveiled a pair of new portable navigation devices called the Via 52 and Via 62 that both have smartphone connectivity. That connectivity with your smartphone means you can leave your phone in your pocket and still make or receive phone calls and have up to date traffic information. Each of the navigation devices can be used as hands free kits.
Hands free capacity is a big deal in areas where it's illegal to talk on a phone without hands free technology. The big thing with the smartphone connectivity is that the navigation devices are able to use the smartphone to get real-time traffic information and live speed camera alerts.
Corinne Vigreux, co-founder and managing director, TomTom Consumer said, "We want drivers to be able to enjoy the journey ahead feeling safe and relaxed. That's why the new TomTom VIA satnavs come with hands-free calling, and smartphone connectivity. The new devices are also packed with award-winning innovative features, smart routing, and our super-accurate maps – everything needed to drive headache-free."
Both the Via 52 and 62 PNDs have lifetime maps and traffic information at no additional cost. Some GPS handhelds charge a yearly fee for map updates and traffic services. Via 52 and 62 users can also plan their drive using the TomTom MyDrive planning tool on their smartphone, PC, and tablet. That planning tool will also alert you if traffic is bad so you can change what time you leave to arrive at your destination on time. The difference between the Via 52 and 62 is screen size; the 52 has a 5-inch screen and the 62 has a 6-inch screen. Via 52 can be purchased now in Europe for £149.99 with the Via 62 launching soon for £169.99.
SOURCE: TomTom