TomTom To Offer In-Dash Nav System For Renault Fluence Z.E. EV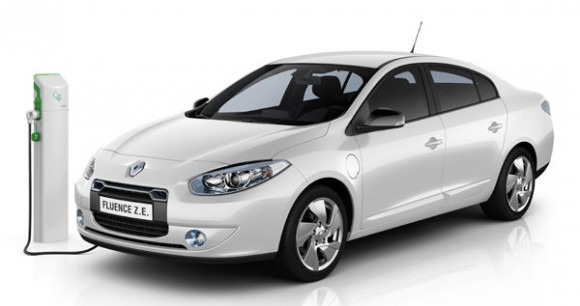 TomTom has announced that it will be providing Renault with the in-dash navigation system for its Fluence Z.E. fully electric car. The system is called the Carminat TomTom Z.E. Live and one of the things that the nav system is designed to do is alleviate the range anxiety that plagues some that own or are thinking about buying a full electric car.
The navigation system is tied into the car's battery system and when a driver picks a route to a destination they want to travel to, the driving range of the car on a full charge is overlaid with the driving route. The nav system will also plot the location of charging station along the route for the driver to use to extend the range. The charging station database contains over 5,000 locations around Europe.
It also has an eco-route option to let the driver choose the most energy efficient route. Presumably, that would be the flattest and least trafficked route, not nessicarily the shortest. Obviously, since the Renault brand is only offered in Europe that will be where the TomTom Carminat system is limited to as well. I think that this is a very cool system and it will end up being seen on other EVs and cars as well.