TomTom Linux Project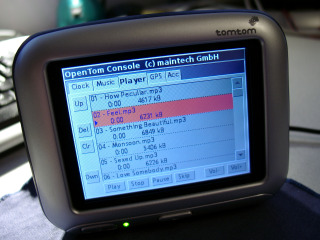 When I'm cruising the mean streets, hat swung backward and my favourite Cher tape blaring, the last thing I want to do with my TomTom GPS unit is build a new Linux distro.  But there are other people out there not as blatantly cool as I am, and if you're one of them you might be interested in the OpenTom project, a way to unlock the GPS units' firmware and hardware and run custom software such as an mp3 player.
A cheap old unit on eBay would be a great way to play with the OS, and some of the newer models (such as the 910) might be an interesting beginning of a basic carputer.  Check out the mp3 player (which also has an accelerometer) after looking at the project wiki linked to below.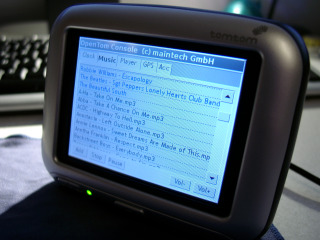 OpenTom [via Hack A Day]