TomTom iPhone Car Kit Gets Approved by the FCC, Still No Launch Date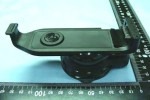 It's been about 10 days now since we last spoke about TomTom's upcoming iPhone Car Kit, but it's getting a bit exciting now, with the device slipping through the FCC inspection with a passing grade. And although we knew there wasn't a ton of information to be had the first time around, we're still pretty excited by what the FCC filing has laid out for us. Right up front, we've got the TomTom Car Kit showing off its own GPS chipset. And if that wasn't enough, it also comes along with Bluetooth, for some good old hands free communication.
So, what do we have? We've got a dock, we've got a charger, we've got a SiRFStar GPS chipsest for even more accurate directions, and enabled Bluetooth. And while the FCC saved some parts of the manual, more importantly they've given us a shot of the device, all lined up with that classy ruler for size comparison. Thankfully, the manual tells us that the TomTom Car Kit will be able to attach directly to the windshield, or even your side window. Or if the windows aren't your thing, there's also an adhesive disk that allows you to stick it to your dashboard.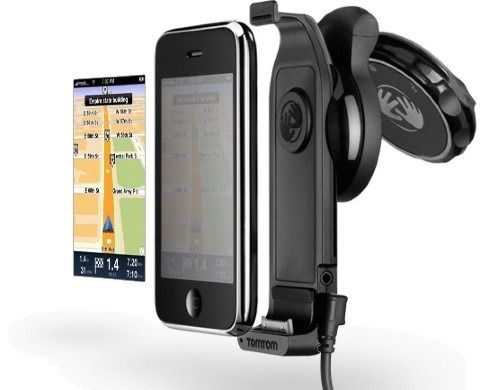 If you're part of a family with iPhones, rejoice in the fact that the car kit can connect with up to eight different iPhones. The manual goes on to say that you'll also be able to play music from the kit through your car speakers, by attaching a 3.5mm audio cable from the car kit, to your stereo. If you're going to go out and buy the "TomTom App for your iPhone or iPod Touch", or you've already done it, then this is probably a great purchase for you. And if you like GPS accessories and docks, then go ahead and keep on waiting for this one. Still no word on release date, or price, officially.
[via Engadget]