TomTom brings music to its Spark fitness wearable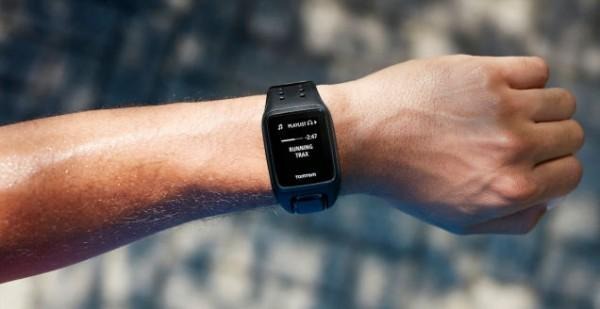 TomTom has just announced the latest models of its Spark smartwatch. Along with the GPS and fitness tracking abilities, the new wearables can now store music and stream it to a pair of Bluetooth headphones. There are three versions available: the standard Spark GPS Fitness Watch, the Spark Music GPS Fitness Watch, and the top of the line Spark Cardio + Music GPS Fitness Watch. The music capable models feature 3GB of storage, and the cardio version includes an integrated heart rate monitor.
TomTom's GPS tracking collects information in real-time including time, distance, speed, and pace. The heart rate monitor doesn't require a separate strap, and tracks indoor and outdoor sports activities such as running, cycling, swimming, treadmill, and gym workouts.
Other everyday stats are also tracked around the clock, like steps, active minutes, distance, calories burned and sleep duration. Users can then export their data to apps like TomTom's own MySports or RunKeeper and Nike+.
The big new flagship feature though is music. With the 3GB of onboard storage, TomTom highlights that users don't need to keep their phone with them while exercising to listen to music. While this may or may not be that useful, seeing as how most people have their phone with them at all times anyway, it's a nice option for those who don't want to have to carry another bulky device in their pockets.
The Spark Cardio + Music model can be pre-ordered from TomTom's website starting October 1st, priced at $249. The full range of Spark models will available for purchase online and at retailers later that month.