Tomb Raider 2018 game confirmed with SHADOW name teaser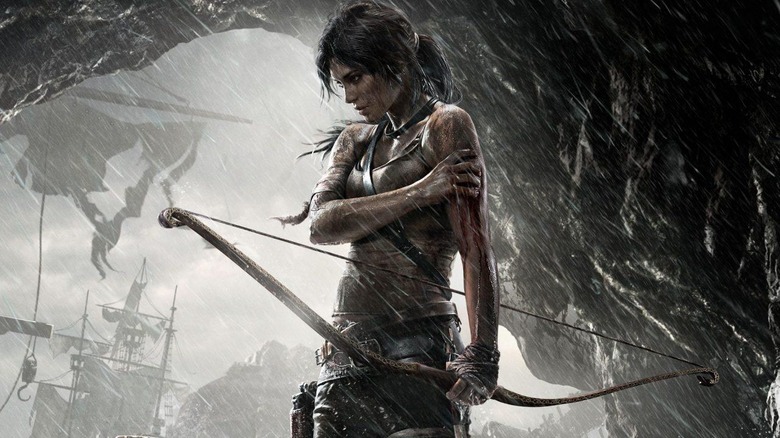 Square Enix will be announcing a new Tomb Raider game next year, it has revealed, and its name may be SHADOW. It's not the first time we've heard rumor of a game called "Shadow of the Tomb Raider," but Square Enix kind of made the name official. The first letter in each sentence of the announcement, which was published via Twitter, spells out the word "SHADOW."
The announcement is shown in full in the tweet below. We don't know any details about the upcoming Tomb Raider game yet, at least not officially, but Square Enix promises it will have an announcement ready next year. As well, the company says the game will be available to play shortly after it is announced, shaking things up compared to previous releases.
A message to our fans! pic.twitter.com/HlDYsUtZMs

— Tomb Raider (@tombraider) December 7, 2017
As some Twitter users pointed out, each letter at the start of the sentences in the tweet above spell "SHADOW," seemingly confirming — though not explicitly — that the leaked name "Shadow of the Tomb Raider" is correct (or at least close to correct). How long we'll have to wait next year before getting the official name and announcement isn't clear.
The biggest question on everyone's minds right now is whether the title will be a temporary Xbox exclusive, as was the case with the previous Tomb Raider game from Square Enix. Though it did eventually arrive on PlayStation 4, it took a long time for that to happen and many franchise fans were unhappy about it. There's no word yet whether that will be the case this time around.
Earlier this year, someone spotted various logos for a video game called "Shadow of the Tomb Raider," which was the first big leak involving the name, though not the first time we heard about it. The logos were found on a marketing firm's website, though they were pulled once brought to public attention. Other accompanying images appeared to show Mesoamerican step pyramids, hinting at the setting for this game.