Tokyoflash unveils new Kisai 3D watch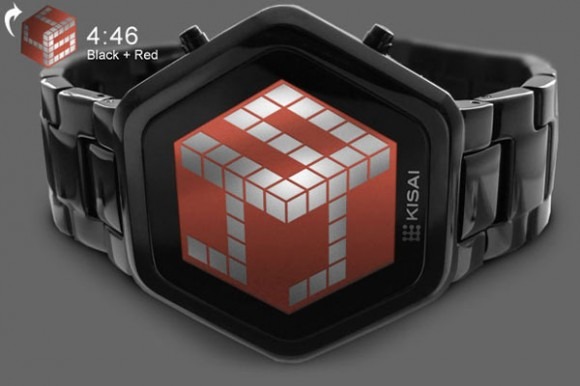 Tokyoflash is the place to go if you are a watch wearing geek that wants an odd looking watch. The latest watch from the company is called the Kisai 3D and at first glance it looks hard to read, but it's not. The watch isn't a particularly 3D either; it just uses an optical illusion to make the face look like a 3D box is on it.
The number on top of that box is the hour, the one on the left is the tens of minutes, and the number on the right is the single minutes. The watch comes in several colors with a black or polished chrome band. The black band comes with blue, orange, red, or green LCD screens. The silver band version can be had with pink, green, or orange LCD backgrounds.
The watch has a backlight and also has a date function. The watch has an internal battery good for about a year of use. You can check out the watch on video below to see how easy it is to read.