Tokyoflash Ni watch: so complex it has to explain itself?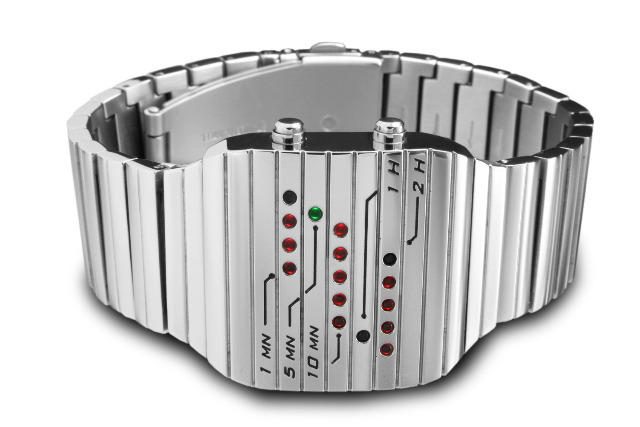 Tokyoflash have announced another watch, and it seems the readout on the Ni is so confusing that they've actually had to annotate the LEDs.  Rows of lights are embedded into the horizontally-grooved stainless steel case, and at the touch of a button the LEDs illuminate in turn from top to bottom to let you add up exactly what time it is.
A second press of the button indicates the date.  LED animations are flashed through before the time or date is settled on.  The Ni is also water-resistant to 3ATM.
Three versions of the Ni are available, with either white LEDs, blue LEDs or red & green LEDs.  They're all priced at $144.07 including five-day worldwide delivery.