Tokyoflash concept watch uses optical illusion to tell time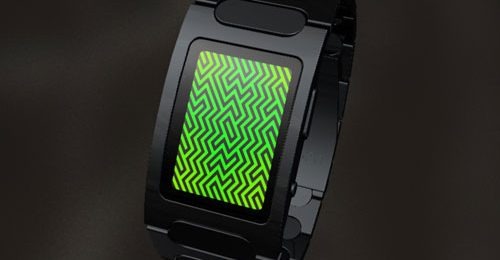 Anytime we write the name Tokyoflash you know that a strange watch is coming. A new concept device from the company is one of those things that you can look at for a long time and see nothing. Once you can wrap your mind around what you are looking at the time on the screen is obvious in the images below.
The concept watch has a green and black display and a black metal case and band. If your brain hurts too much from staring at all the green and black lines to actually see the numbers, it has a button that you can press that will outline the numbers for you.
One of the photos shows the watch with a gray and black pattern as well. This is a cool watch and one of those things that some people will see right away and others will never get. The help button removes the pattern background and just leaves the numbers.