Tok Tak MP3 Player might be worlds smallest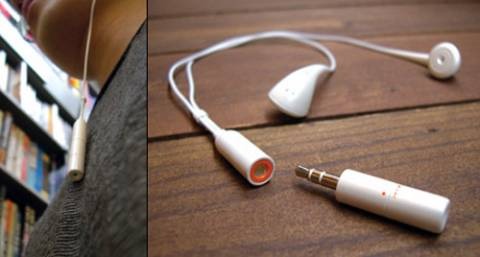 Check out this little, very little MP3 player. The headphones are the biggest part of the whole setup.
So the MP3 player portion has an male audio jack that plugs into either the base station or the headphone's female audio ports. I assume the player is controlled by twisting it or something like that.
But when it plugs into the base it works like a joystick to control music playback and volume. The base also charges it, which is what I assume the LED on the bottom is for. The base even has built in speakers, no word on price or availability, sadly its just a design right now.
Cool Gadgets – The Tiny Tok Tak MP3 Player [via Gadettastic]