Toddy Gear introduces Screensters just in time for CES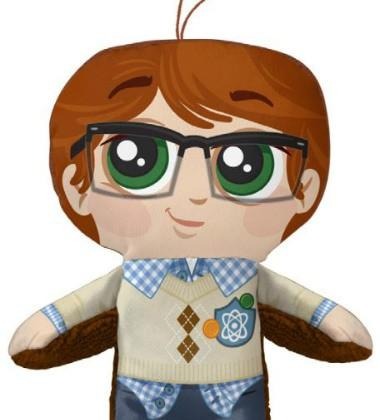 We normally don't put much thought into the microfiber cloths we use to wipe down our device screens, but if you've been craving something different to keep your screen smudge-free, then Toddy Gear has a new product that's right up your alley. Say hello to Screensters, new microfiber dolls that are "inspired by the characters you encounter in everyday life." These are obviously aimed primarily at kids, but we have a feeling that more than a few adults will get a kick out of them as well.
There are 10 Screensters in all, with Toddy Gear specifically mentioning "Stylista" and "Gameawn" in its announcement. The real-life "characters" those two are based on should pretty self-explanatory, and you can catch a glimpse of a couple other Screensters with the images. Each one is small enough to fit in your pocket, and each has two sides that will help keep your screen clean.
On the front is a silky cloth, which is meant for removing fingerprints and smudges from the surface of your smartphone or tablet. Around the back is a plush surface that you can use for removing dust and oils. These Screensters are machine washable and come outfitted with a antimicrobial coating so you don't have to worry about mold and mildew developing on your cute little doll.
Toddy Gear will be showing these off at CES 2013 next week, while the dolls won't be launching until March 2013. They'll be available at Toddy Gear's website when they do eventually make it to market, along with a select number of unnamed retailers. Each one will set you back $9.99, so they aren't too terribly expensive, at least when compared to other microfiber cloths. Do you think you'll pick one of these up?