T-Mobile OnePlus 6T: The fine print details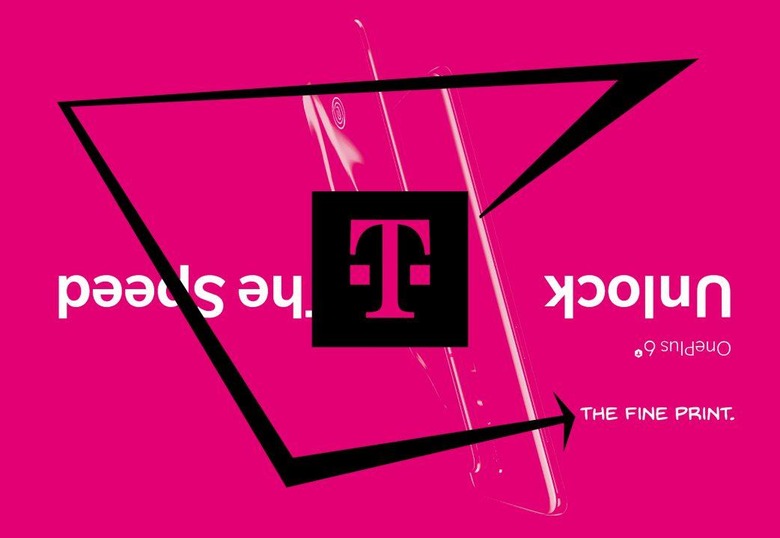 Today we're looking at the T-Mobile USA version of the OnePlus 6T and what it means to buy. This device is not the same as the OnePlus 6T you'd otherwise buy straight from OnePlus or otherwise. This device ships with different software, is locked down in at least one way, and there are hardware differences as well. Let's talk about the differences.
Is OnePlus 6T hardware different for T-Mobile?
Yes, sort of. There's a single variant of the OnePlus 6T available with T-Mobile USA. This version is a single-SIM variant on the original, and as such, one can only use one single SIM card at a time. This could be a bit of a headache for users that travel on the regular – but then again, popping out the SIM drawer and switching the SIM out on the go isn't the worst thing in the world. It's close, but it's not the absolute worst.
That one version of the OnePlus 6T available at T-Mobile USA has 128GB internal storage, 8GB RAM, and a Mirror Black exterior casing. This device has the same radio bands (network connectivity availability) as any other version, and runs the Oxygen OS version of Android. That's the slight variant of Android made by OnePlus.
Does T-Mobile load their apps on the OnePlus 6T?
Short answer: Yes. T-Mobile has two apps on their OnePlus 6T. One is called T-Mobile, the other is Unlock. You'll not likely need to mess with the second one of those apps, while the first will give you access to your T-Mobile account information and such. T-Mobile also has some restrictions when it comes to unlocking their phone any further than it's already unlocked.
Is the T-Mobile OnePlus 6T network locked?
You got that right it is. According to OnePlus representative Kameron S, "OnePlus 6Ts purchased through T-Mobile are locked to the T-Mobile Network until the device is paid in full and utilized on their service for 40 continuous days." If you want to unlock the bootloader for the T-Mobile USA version of the OnePlus 6T, you'll need to get your device network unlocked, which means you'll have to go through T-Mobile to make it happen.
Once the device is unlocked, it'll be able to be used with other networks like AT&T and Verizon. The Global OnePlus 6T is bootloader unlocked and network unlocked right out the box.
Will OnePlus 6T software be updated on the T-Mobile version?
Yes, but it might be delayed. In all likelihood it'll almost certainly be behind that of the Global (unlocked) version of the phone every time OnePlus has an update. According to OnePlus, "Due to the additional level of certification required by T-Mobile on all software releases, there may be a slight offset but we are working diligently to minimize this period in all instances."
A bit behind at launch
As discovered by Android Authority, the OnePlus 6T with T-Mobile is behind on software updates at launch. This means a set of features are not yet available on the T-Mobile variant.
Missing from the T-Mobile OnePlus 6T
1. Quick app switching gesture
2. Studio Lighting feature in Camera appp
3. Nightscape upgrades
4. Screen unlock upgrades
5. The latest Android security patch
6. "Bug fixes and improvements"
These features are all included in the out-of-box update available to the unlocked Global version of the OnePlus 6T. They'll eventually make their way to the T-Mobile version, but, as it is with updates like this throughout the future, they'll be coming here later than they've come to the global version of the phone.
Stick around as we reveal our full review of the OnePlus 6T coming up soon! Let it be known if you have any specific questions on the device before we get there!