TMNT "3D" trailer reveals all the turtles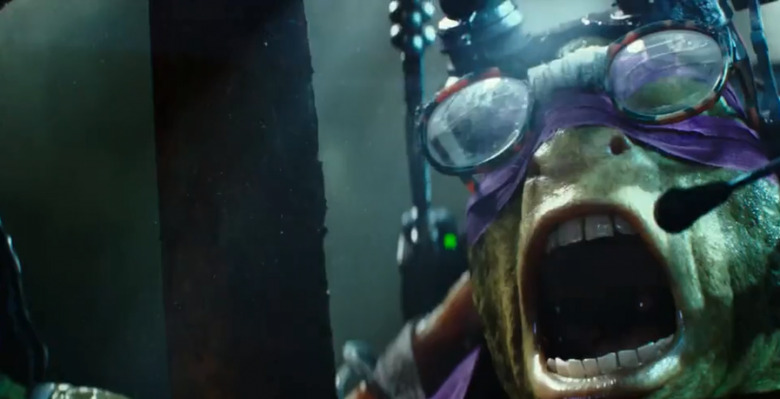 In the Teenage Mutant Ninja Turtles "3D" trailer released on the movie's Facebook page, all four of the TMNTs have been revealed in close-up shots (we've a gallery after the jump), as well as a couple slightly-less-vague shots of the Shredder and additional clips from the movie.
At a touch over 1:40 minutes long, the trailer is a mixture of both new footage and clips we've seen rehashed through past trailers and TV spots. Most notably, all four turtles are given close-up shots, and The Shredder has a rather close-up lingering profile shot, as well as a brief full-body moment in a broken wall.
Check out the timeline below to see some of the past TMNT trailers, particularly the one titled "Brothers," which gives a brief glimpse of Splinter (which is mostly seen in the same fashion in this newest trailer.
TMNT co-creator Peter Laird recently spoke about the new turtles design in an interview, during which he expressed a distaste for the full-lipped characters, saying they appear "too human" and that he prefers the noseless beak of the originals.