tiwiFamily Puts the Brakes on Distracted Driving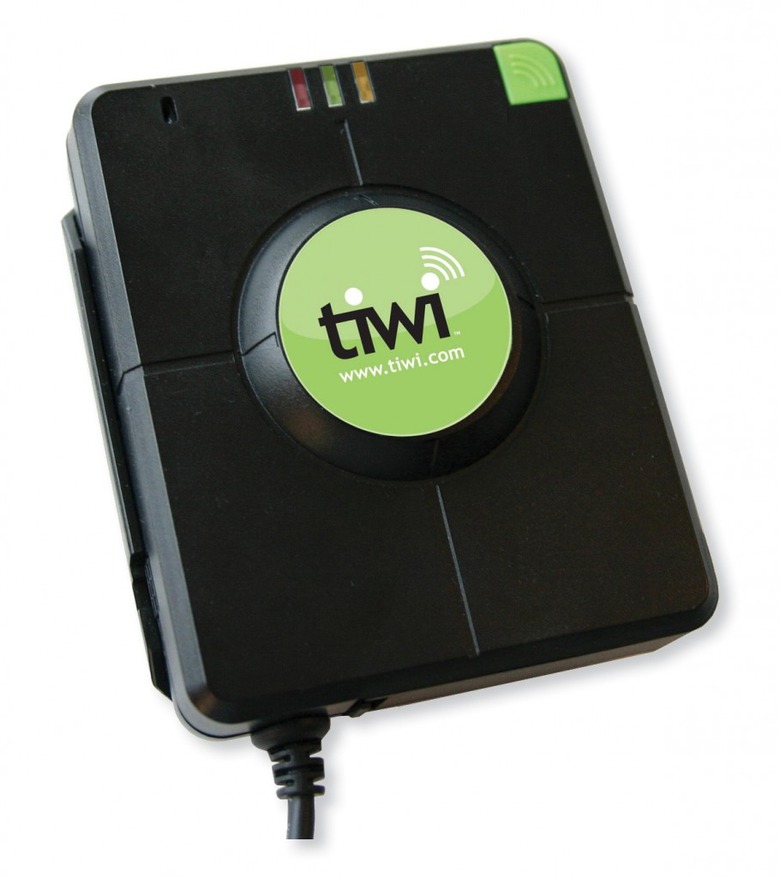 Teens and distracted driving are the two biggest problems on the roads today. Technology company, inthinc Technology Solutions Inc, has a product ready for worried parents or business users looking to track employees. The tiwiFamily is built to make teen driving not only safer, but allow parents to keep tabs on their driving teens.
Once set up, the devices allow parents to set limitations in regards to location and speed. For example, a parent can set up where the teen's school is on a map and will be texted once the teen arrives to school and again whenever the leave the designated zone. The device will also keep track of your current speed and compare it to the speed limit, if you're over the limit will be notified via vocal warning.
Because the device sends text messages and communicates with the internet, a data plan is required for use. Data plans for the devices range $24.99 a month to $49.99 a month and will allow unlimited text message updates. The tiwiFamily retails for $299-$599 depending on the data plan selected and is available now.
Press Release:
LAS VEGAS (2011 International CES, Booth #2334) — JAN. 6, 2011 — inthinc Technology Solutions Inc. (www.inthinc.com), a company centered on telematics, fleet solutions and driving safety, today announced it is helping prevent distracted driving by implementing cell phone and texting restrictions in both its commercial and consumer driving safety systems. inthinc's teen driving safety system, tiwiFamily, with new distracted driving prevention was named a CES Innovations 2011 Design and Engineering Award honoree.

For teen drivers, inthinc leverages technology that puts customers' cell phones in a "safe mode," restricting calls, texts or other apps while the vehicle is in motion. The technology will integrate with the inthinc customer portal where parents can monitor cell phone usage while a vehicle is in operation along with other driving behaviors such as speeding, aggressive driving and seatbelt usage.

For commercial fleets, inthinc integrates technology that combines vehicle telematics such as trip information, location (GPS), vehicle speed and so on with cell phone data including phone calls and text messaging so fleet managers can track whether any mobile phones are being used while driving. Companies can leverage this information to reward positive behavior and take corrective steps to reduce risky and dangerous behavior.

"According to the National Highway Traffic Safety Administration, distracted driving killed almost 5,500 people last year and injured another 500,000," said Todd Follmer, CEO of inthinc Technology Solutions. "We, along with our technology partners, are working diligently to provide practical and effective solutions to help curb distracted driving."

Distracted driving prevention will be available as an add-on to both consumer and commercial driving safety solutions in the first quarter of 2011. It will be available to both new and existing customers.

About inthinc'

inthinc, inc. is a global company centered on telematics, fleet solutions and driving safety. Its breakthrough driving safety solutions are designed to safeguard lives, save money and protect the environment. inthinc technology dramatically improves driver behavior and has been documented to reduce accidents by more than 80 percent. For more information, please visit http://www.inthinc.com