TiVo's QuickMode rapid-viewing feature arrives on Roamio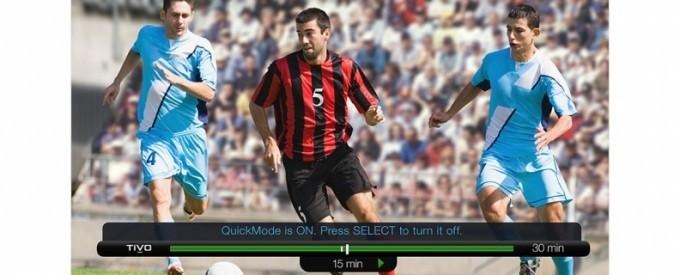 TiVo has announced the addition of QuickMode for the TiVo Roamio line of boxes. The feature, which allows viewers to speed up video rates rates while keeping the audio from distorting, first arrived with the TiVo BOLT back in late September. The update is coming to the Roamio family via a software update, which includes other things like HD channel notifications and a new updated look.
Videos are great, but they're also time consuming. With more video content to watch than ever before, one has to be more selective about what shows, documentaries and others they watch. For this reason, many have started using things like VLC and YouTube's speed feature to watch videos at a faster rate, cutting down on how long it takes to get through an episode.
TiVo has embraced that trend, adding QuickMode for its own customers to enjoy the same time-saving tech. In this case, QuickMode can be used to speed videos (ones that have been recorded) by up to 30-percent. The audio is pitch corrected, however, keeping it from sounding high-pitched.
In addition, the software update brings some interface changes that makes it easier to find content. HD channel notifications, meanwhile, give users watching SD content the option to switch to a high-definition alternative by pressing the "D" button. Channel scanning time has been reduced, as well.
SOURCE: TiVO Blog