TiVo to help Netflix get into Cable TV set-top boxes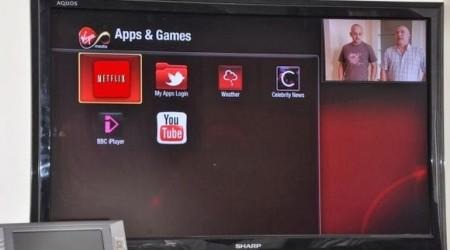 Netflix is working hard to get its subscription streaming service integrated into set-top boxes for cable and satellite providers around the world. The first agreement Netflix was able to get the place was with Virgin Media in the UK. Netflix is now working to get its streaming service integrated into set-top boxes offered by cable providers in the US.
Netflix is getting help from set-top box maker TiVo in its quest to be integrated by satellite and cable providers. TiVo builds set-top boxes used by several large pay-TV providers in the United States. TiVo has been rolling out advanced technology inside its set-top boxes able to integrate cable programming with streaming Internet services such as Netflix.
TiVo CEO Tom Rogers has said that his company is "very supportive" of bringing Netflix "into the fold" so the streaming service can be integrated into cable providers set-top boxes within the US. The big boon for Netflix to get its service integrated into cable and satellite TV set-top boxes is that new subscribers could watch Netflix content without having to use a game console or switch to a separate device.
Rogers believes that getting deals in place to offer streaming services via cable-TV set-top boxes is the key to the future for the streaming industry. Rogers also says that cable systems are able to integrate online content and TV better than any other platform. Netflix is currently in negotiations with Cox Communications, Suddenlink Communications, RCN Telecom Services and Atlantic Broadband Finance LLC according to people claiming to be familiar with the negotiations. Those companies are also TiVo customers offering TiVo set-top boxes.
One obstacle that Netflix and is cable providers are currently negotiating is the Netflix Open Connect streaming platform. Netflix wants to locate its storage equipment in or near the cable company network. Sources say that some of the Lord cable providers are shying away from the green use Open Connect fearing that agreeing to Netflix's demand would set a precedent making. Negotiations with other streaming providers more difficult.
SOURCE: Bloomberg