TiVo Stream transcoder arrives on September 6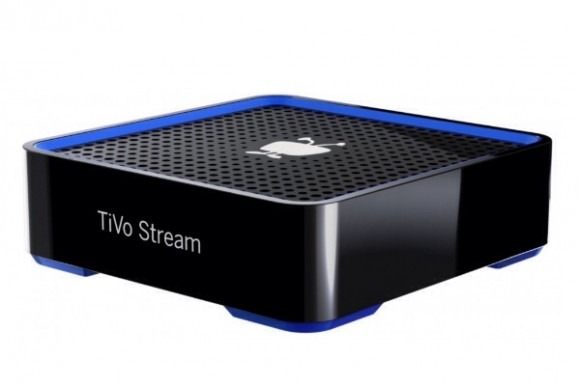 has finally given a release date for its incoming Steam transcoder, which was unveiled back in May. Pre-orders opened up for a select few yesterday, and the company says that the device will be arriving on September 6. When it launches, it will set you back $129.99, which doesn't seem to bad for what it does.
The idea behind the TiVo Stream is to get you up off the couch while still letting you watch your favorite shows. It can stream and record television shows to your mobile devices so you can watch them on the go, which will undoubtedly be a hit for people who have a handful of favorite shows but don't have the luxury of being able to set aside time to watch them all each week. The four-inch square device needs to plug into a TiVo Premiere DVR in order to work, and it can stream to up to four different devices at once.
Unfortunately, there are a few limitations in place. The first is that it's controlled through an
app, meaning that if you're not using an iDevice, you're out of luck for the time being – though TiVo does say that it will be coming to
at some point in the future. Another limitation is that some networks will restrict your ability to record TV shows to your device. Some won't allow it all, and all transferred content is copy protected, which means that you'll only be able to watch these shows on your
,
or
.
Still, despite the restrictions, it's likely to be a hit with those who have a wide range of shows they like to keep up with. If you want one, you don't have much longer to wait, as it will be available at Tivo.com on September 6. Be sure to have a look at our story timeline below for more information on TiVo!
[
Engadget]