TiVo Stream 4K takes the fight to Fire TV and Chromecast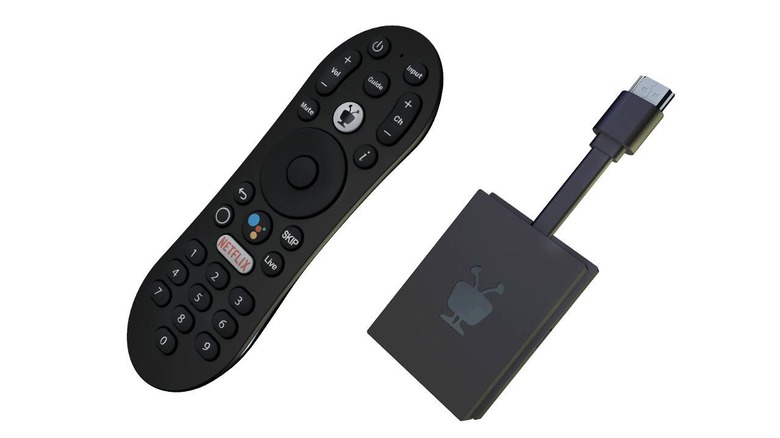 It seems that the streaming wars are heating up further at CES this year. TiVo arrived in Las Vegas with its first streaming device, which is officially dubbed the TiVo Stream 4K. Meant to take the fight to streaming devices from Google, Amazon, and Roku, TiVo is making an entry into a pretty crowded space, so it's recruited a partner to help it out: Sling TV.
TiVo says that Sling TV will be the "preferred source for subscription TV," on the device, which means that Sling's content will be integrated in TiVo's universal search. We'll also see integration between the Sling app and TiVo's voice remote, allowing users to search for content within the app specifically using TiVo's voice remote.
Other streaming services like Netflix, Amazon Prime Video, Vudu, YouTube, and HBO will be available on TiVo Streak 4K, but TiVo confirmed to SlashGear that Sling TV will be the only internet TV service available on the platform at launch. Whether or not that means we'll see other internet TV services like YouTube TV or Hulu + Live TV in the future remains to be seen, but a TiVo representative told us that it'll let us know "if the others become available."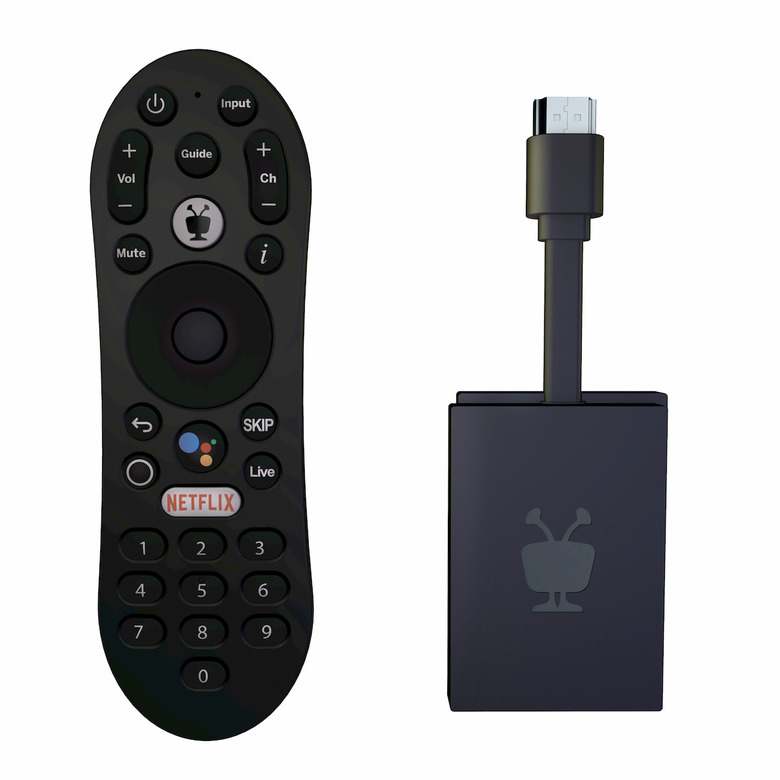 As with pretty much all of the other streaming devices out there, TiVo Stream 4K will connect to your TV via HDMI. The streaming device will come packed with TiVo's "peanut remote" and will support Dolby Atmos and Dolby Vision HDR. It'll also support TiVo+, which is TiVo's free streaming video network.
Speaking of TiVo+, the company announced the addition of 23 channels to its lineup today, which almost doubles the number of available channels. Newcomers include a number of news channels like USA Today, Cheddar, and Top Stores by Newsy; Glamour, Bon Appetit, Traveler, GQ, and Wired from Conde Nast; a variety of food, travel, and home design shows from Tastemade; sports channels including Sportswire and MMA Junkie; and a pair of comedy channels from Funny or Die and The Chive.
These new channels will be arriving on TiVo+ over the next few weeks, bringing the total number of channels to 49. Meanwhile, the company will be showing off the TiVo Stream 4K at CES this week, with plans to launch in April 2020. The TiVo Stream 4K will have an MSRP of $69.99, but at launch, it'll have special pricing of $49.99.