TiVo rolls out update to some Premier DVR owners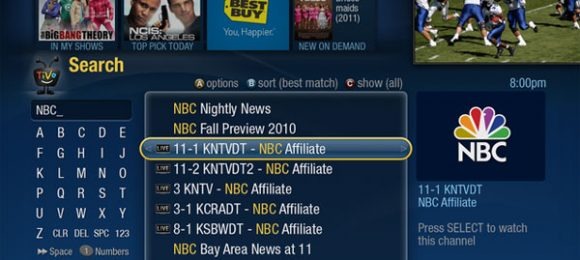 TiVo has launched a few new updates with one of them being a new Android remote app for all owners of the Premiere DVR. The other and much more interesting update is being randomly rolled out to a small part of the owner base out there. The new software update for the Premiere boxes adds in some very cool new features.
There seems to be no rhyme or reason as to who TiVo chooses to roll that update out to, so if you are still rocking the old version of the software at least you will get the new software eventually. The update adds in the ability to stream content to different rooms with TiVo boxes. The catch on that multi-room feature is that it's not going to work until the update is available to all Premiere owners. I wonder whether that feature will need new wiring for your home as some whole home DVR systems do.
The most noticeable feature of the new update is a change to the guide. The time frame for that full rollout is apparently "a few weeks" according to a tweet from TiVo VP of User Experience Margaret Schmidt. Another catch is that if you have a Premiere that was provisioned by a local cable company, the update will take even longer to reach you. That will likely happen in the spring says Schmidt. The new update brings the system software to 20.2 reports Zatsnotfunny.
[via TheVerge]