TiVo Online brings the TV recording solution to the web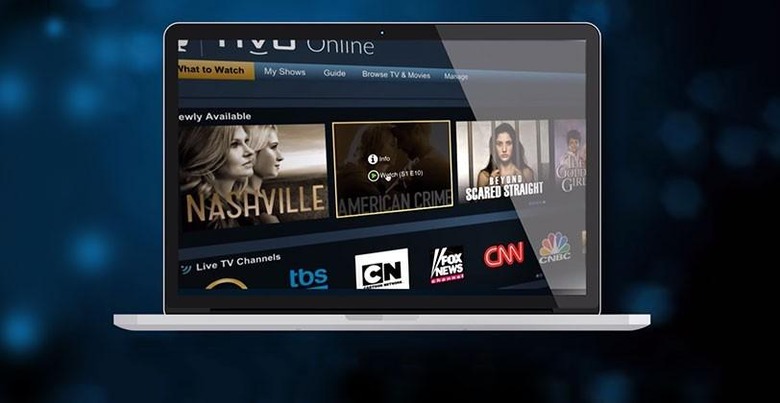 Subscribers to TiVo will soon find themselves able to connect via the web to recorded TV content with TiVo Online. DVR recordings of live TV streams will be given some wider breadth for viewing with TiVo Online, while the brand will also give users the option to connect to the shows they enjoy through alternate services. Click on the Simpsons, for example, and find links to Hulu and Fox. UPDATE: This service is up and running now, and provides services to both TiVo subscribers and those in search of an internet-based TV show and movie portal extraordinaire.
TiVo Online provides a "What to Watch" guide with newly available TV show episodes and Live TV channels. A list of "My Shows" is available to subscribers. Popular and Recommendations listings sit below My Shows, while a category browser sits at the bottom of the TiVo Online homepage.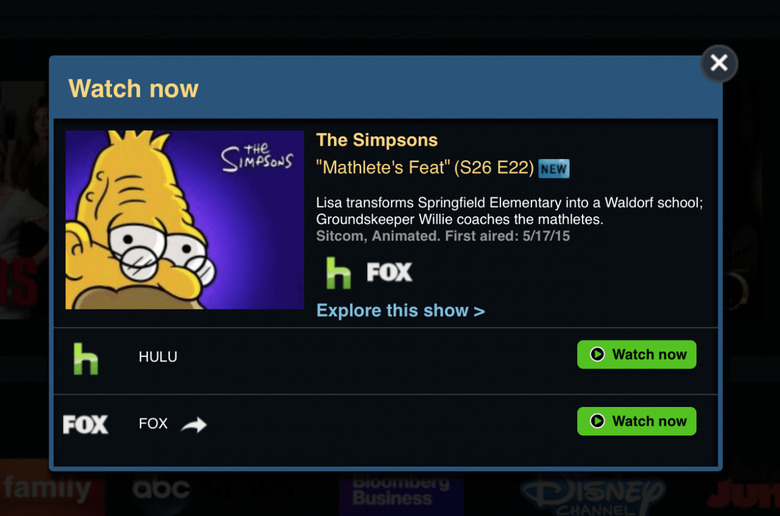 According to a TiVo representative, "At launch, TiVo subscribers can stream live and recorded TV when on their home network or launch titles with one click from supported programmers and streaming sites."
"An update planned for later this year will allow anyone who registers for a free TiVo account to enjoy the same highly personalized viewing experience available now to TiVo subscribers."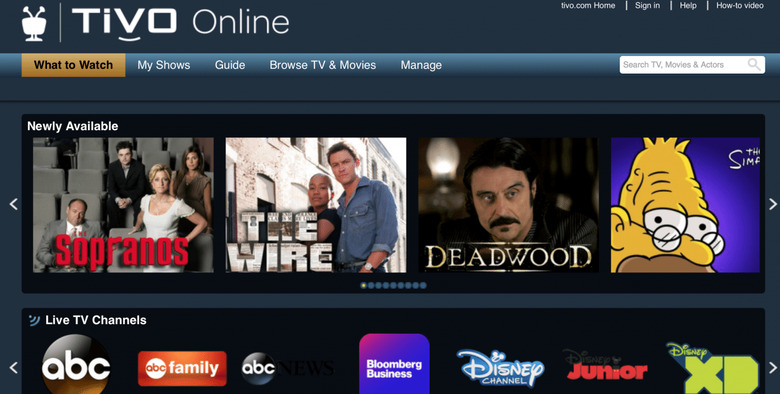 Users working with free TiVo Online (available later this year, they suggest), includes the following:
• Unified Search: Search across shows, actors, and even networks to find where the content you want is available.
• What to Watch Now: Shows users categories of the most popular programing based on genres and themes.
• TiVo Guide: Quick access to a channel lineup to determine where and when your favorite shows are available
TiVo Online for TiVo subscribers includes OnePass Creation and Management, Streaming TV – Live TV, that is, at home, and a To Do List. Subscribers will also have the ability to manage their "My Shows" list.
TiVo Online will begin to be available to all users on June 9th, 2015.
Below you'll see TiVo's instructional movie for those TiVo Online users that need a bit of extra guidance.