TiVo EDGE wants to put all of your content in one place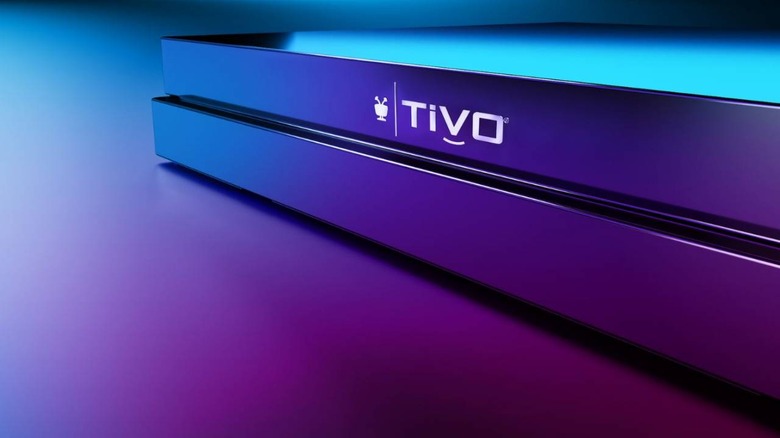 TiVo today announced a new all-in-one set-top box that's looking to simplify the process of searching for content and discovering new stuff to watch. Dubbed the TiVo EDGE, one of the main selling points of this box is that it aggregates content across a variety of distribution platforms. So, if you're subscribed to multiple streaming services – or you're subscribed to something like Netflix alongside cable – the EDGE claims to make your life easier by putting all of your content in one place.
TiVo says that EDGE offers "a superior on-screen user experience." There are two different types of EDGE boxes, one for cable subscribers and another for those who use an antenna. Regardless of the box you choose, you'll have access to OnePass, which seems to be EDGE's marquee feature.
With OnePass, your EDGE will give you an episode lineup for a show that spans across the services you're subscribed to. The example TiVo gives in today's announcement involves bingeing the first season of a show on Hulu and then switching to watch season 2 through TiVo recordings. Essentially, it sounds like OnePass is geared toward making it easier to track down content when you use multiple platforms and services.
The EDGE is also outfitted with Dolby Atmos, Dolby Vision HDR, and 4K streaming capabilities, so if you're subscribed to 4K streaming services and you've got the appropriate TV for that content, you can use the EDGE to deliver it. As with many modern TiVo devices, you can also skip the ads on eligible shows and set up your box to skip the ads it can automatically.
Both the cable and antenna EDGE models are outfitted with a 2TB hard drive for storing DVR recordings, and in fact, there aren't very many differences between the two in terms of capabilities. The biggest seems to be the number of tuners – while the cable model has six tuners, the antenna model only has four. You'll also need to buy an HD antenna separately if you opt for the antenna EDGE, so keep that in mind when it comes to determining total cost.
While putting all of you content in one place is a pretty good sales pitch, one pain point for the EDGE might be its price. The cable model costs $399, while the antenna model costs $349. Then we also have TiVo's service plan, which can range from $14.99 per month with a one-year commitment all the way up to $549.99 if you want to pay a one-time fee. TiVo prompts you to sign up for a service package at checkout, and since features like OnePass and SkipMode require a plan, it seems there's no avoiding it.
In the age of sub-$100 4K streaming devices, the EDGE could wind up being a tough sell when everything is added up, but if the cost isn't enough to send you looking elsewhere, you can buy the EDGE from TiVo's website beginning today.