TiVo Bolt OTA 4K DVR Review: Designed for cord-cutters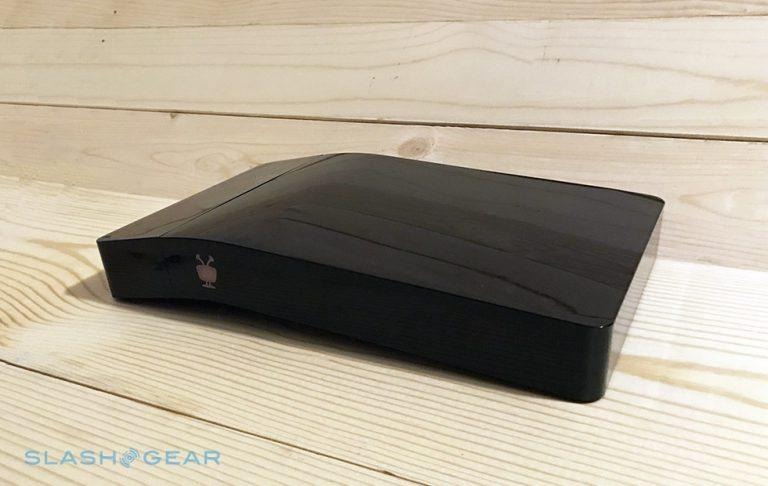 TiVo is a household name that feels increasingly obsolete. In a world where thousands of movies and TV shows are available to stream on-demand, where live television is available over the Internet, and where DVRs exist in the cloud, one is justified in questioning whether any physical DVR can serve a purpose for modern consumers. With TiVo's Bolt OTA 4K, the answer is yes.
Hardware
As its name suggests, the TiVo Bolt OTA is a version of the TiVo Bolt DVR that supports over-the-air television. This is a key aspect of the device, making it appealing to cord-cutters and younger customers who may otherwise be content with smart TVs, smartphone apps, and streaming subscriptions.
The design is akin to the regular TiVo Bolt model, sporting the same rectangular body and frustrating curve, the latter of which makes its placement tricky in certain home entertainment setups.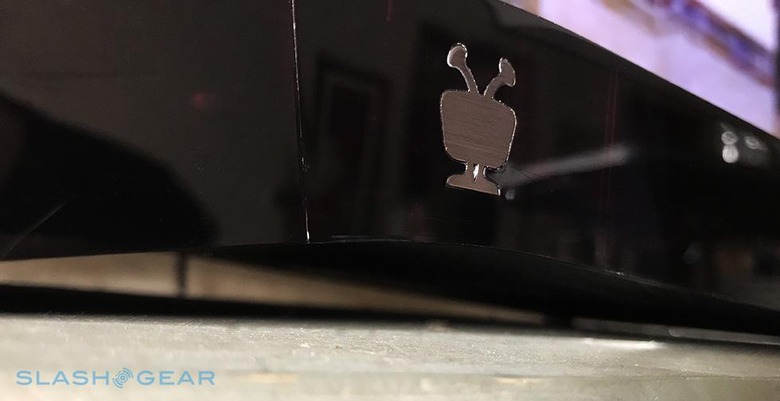 This model features a 10/100/1000Mbps Ethernet port, HDMI 2.0, a pair of USB 2.0 ports, Audio L/R, optical audio out, coax for antenna/cable, and an eSATA port. As well, the device has a built-in remote finder button for locating the remote control. The included 1TB hard drive can store up to 150 hours of HD content, according to TiVo, and users can add more external storage if needed.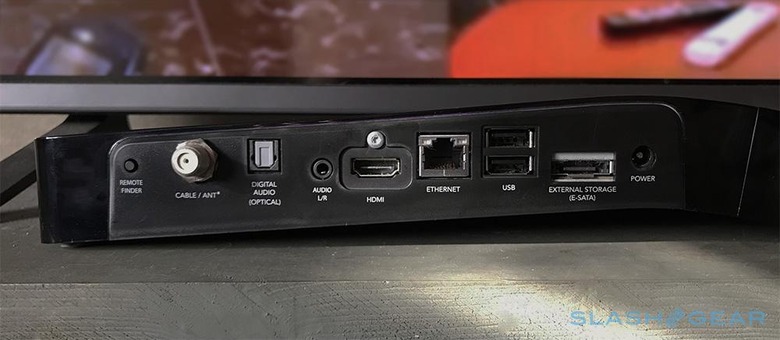 TECH SPECS:
I/O:

- Remote Finder

- Coax

- Optical audio out

- Audio L/R

- HDMI 2.0 / (4K, 1080p 24/60)

- Ethernet port: 10/100/1000 Mbps

- USB 2.0 ports (2)

- External storage port (eSATA)

- Power: 12V

Recording Capacity: 150 HD hoursHard drive size: 1TBVideo output: v2.0 (4k 24/60, 1080p, 24/60)WiFi: ac dual-band, N, G, B, ATV Source:

- Antenna

- ATSC
Software
The TiVo Bolt OTA's interface is, compared to content-packed offerings like Fire TV, relatively simplistic and easy to navigate. The home screen presents live content from over-the-air channels. Users can navigate horizontally across the UI to access favorite shows and streaming apps for on-demand content.
Those app offerings are slimmer than many cord-cutters are used to, being limited to around 20 services, including big ones like Netflix, Hulu, and Prime Video. Of note, the TiVo Bolt supports the Plex app, which is a key component in many cord-cutters' entertainment setups. With this inclusion, users can access their local media server and stream video files located on a NAS unit or external drive.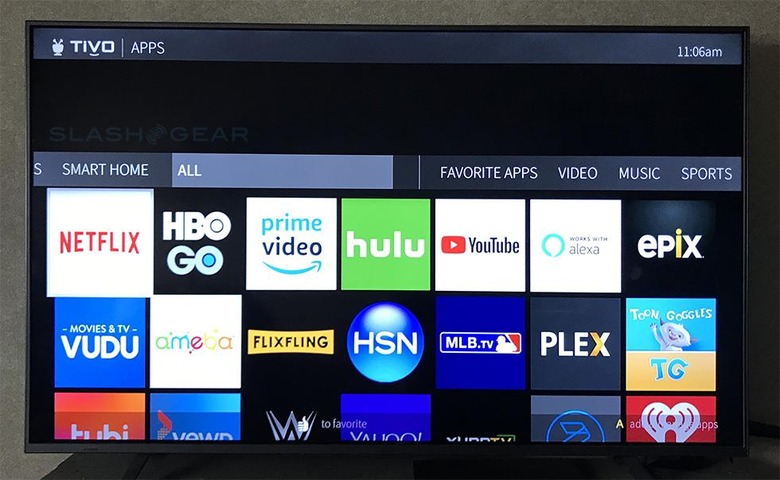 Due to the slim number of app offerings, TiVo's Bolt OTA primarily revolves around over-the-air content and casual cord-cutters who spend most of their time streaming have better options in other products. When it comes to OTA content, though, the Bolt OTA does its job well, streamlining the recording process, simplifying content management, and offering ample storage space for files.
Setting up the device for the first time is simple; the software guides users through the process, requiring only a few clicks after the antenna has been connected. The TiVo only took a couple minutes to find a list of available channels. Users have the option of excluding unwanted channels from the guide as shown below: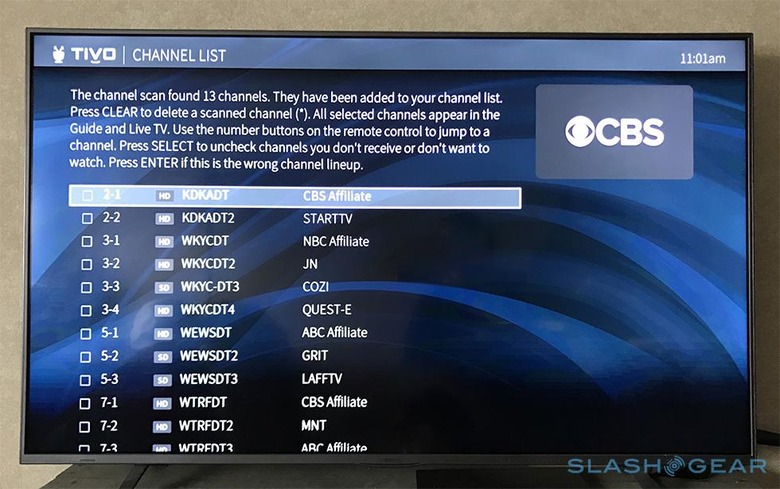 Content is provided in a standard channel guide not unlike the one found on cable and satellite boxes. Users can view current and upcoming shows, the times they play, and schedule recordings from the guide. The presence of four tuners gives users the ability to record up to four shows at the same time.
Some convenience features are also baked into the system, such as the Skip button for directly skipping commercial breaks. There's also OnePass, which finds all of the available episodes of the user's favorite TV shows and adds them to the platform's My Shows menu. OneSearch, meanwhile, is a universal search feature that looks for specific content across live OTA channels, recorded content, and supported video services.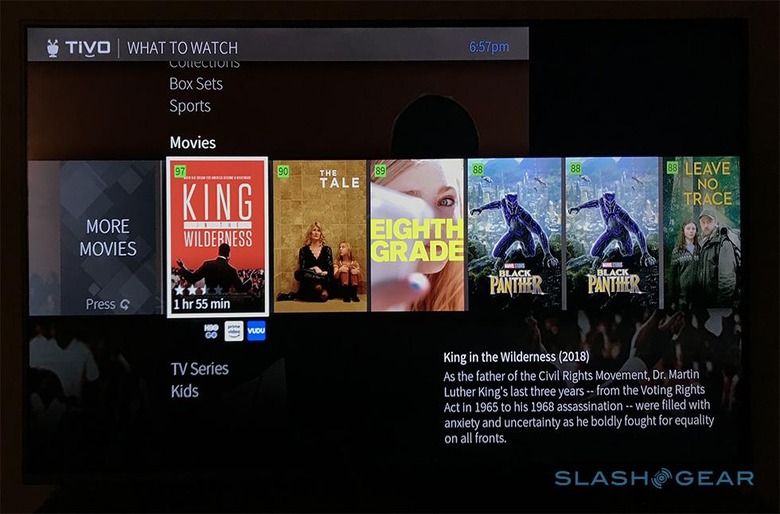 The system also offers QuickMode, a feature that enables users to speed up content by 30-percent while keeping the audio at the correct pitch. This allows users to get through the news, sports, and other shows faster than live television, leaving more time to watch other shows.
As the product's name reveals, the Bolt OTA supports 4K Ultra HD video. When using the TiVo app, Bolt OTA owners can access, stream, and download their shows to a mobile device for access away from home. Other notable features include Amazon Echo support, voice remote control, a smart bar with recommendations and predictions, and multi-room access using the TiVo Mini VOX.
Things we like
It might sound like an odd thing to find pleasing, but the TiVo's large, beefy remote control is a refreshing deviation from the increasingly tiny, barren remote controls that have become popular. Rather than having to click back through multiple menus to return to a spot where a singular remote control button is suitable, TiVo's remote has a button for nearly everything, including thumbing up/down and skipping commercials.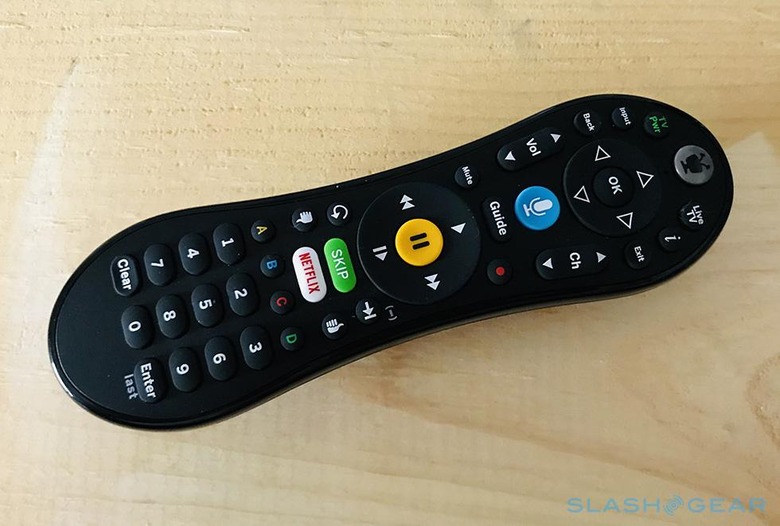 The TiVo's bulky remote control may be annoying for those who do like slim, minimalist remotes, but there is an upside to the device regardless: it plays a loud jingle upon pressing a button found on the back of the DVR. This makes is easy to locate the remote when it is misplaced...though to be fair, it's hard to misplace something so gigantic.
Remote aside, TiVo included a Plex app with this device, which provides direct access to one's Plex server. This is a key part of many cord-cutters' entertainment setups and eliminates the need for a separate Chromecast or other device to access the home server.
TiVo packed a bunch of OTA-related features into the system that bring a modern experience to seemingly archaic antenna TV. Users enjoy many of the same features as their cable counterparts, as well as recommendations and predictions that enhance the experience.
Issues
While Plex was a nice addition, it wouldn't be fair to say that this particular TiVo model offers a lot of video apps. The lineup is slim, with only a handful of key services intermixed with random ones many consumers may not be familiar with. Some popular apps, like the free livestreaming Pluto TV, are nowhere to be found and there's no option for installing them.
The TiVo Bolt offers fewer video apps than every other video streaming device I own, including ones that aren't even dedicated to video entertainment, like the PlayStation 4. It's hard to imagine that any cord-cutter would be satisfied with the TiVo Bolt as their sole device, instead needing a Chromecast, Fire Stick, or something similar to expand the entertainment horizon.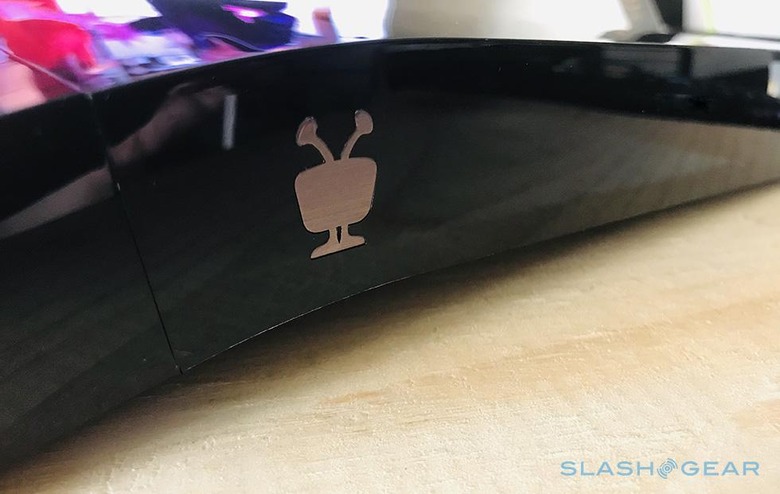 As well, the TiVo Bolt has a frustrating design that curves upward at one end, leaving a gap on the bottom and an uneven surface on the top. As a result, the TiVo requires a dedicated spot in one's entertainment system, as it can't have anything placed on top of it without looking ridiculous.
There's another minor annoyance, which is the device's very glossy exterior: it seemingly attracts dust and pet hair, which can't easy be brushed away. The device also reflects light like a mirror, meaning it needs to be shielded away from the TV display and sunlight to avoid an annoying glare.
Wrap-up
The TiVo Bolt OTA's primary purpose is to provide simplified access to over-the-air TV channels with support for recording and managing the content. It does that well, covering basic features like a guide and adding welcomed advanced features on top of it, like skipping commercials with a button press and speeding up playback without warping the audio. As an OTA DVR, the TiVo Bolt shines.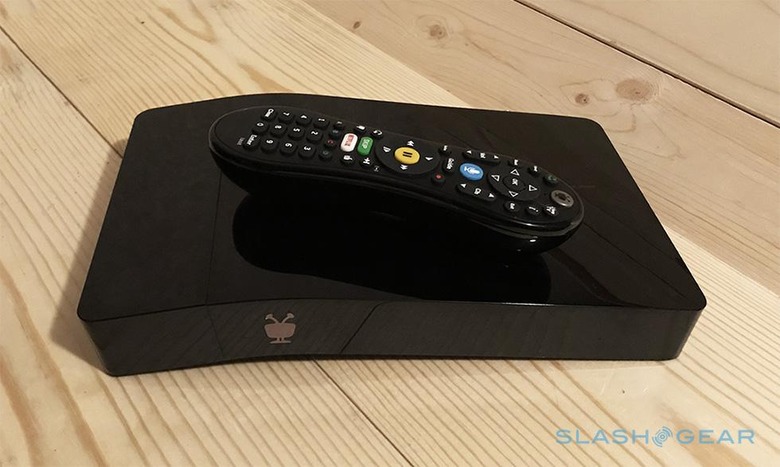 The device falls flat as a streaming box, however, offering a relatively small number of video, music, and kids apps. Users who primarily stick to Netflix, Hulu, and a few other services may not mind, but cord-cutters who want maximum access to streaming content will need a secondary device to complement the box.
The Bolt OTA is available from TiVo now for $249.99 USD; the subscription plan is $6.99/month.