TiVO BOLT comes with 4K support and a stylish but weird box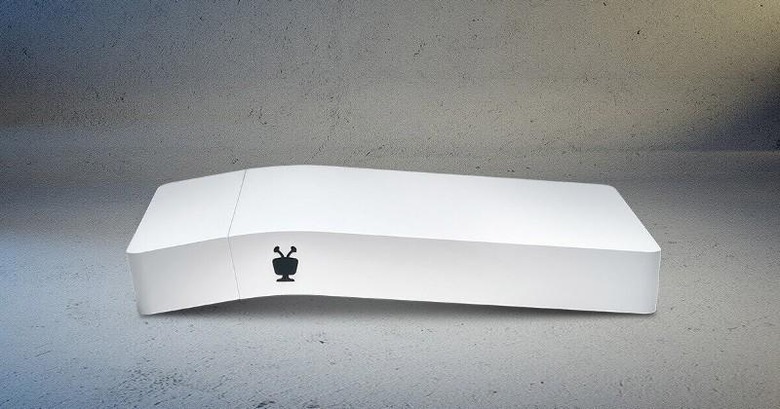 Before there were video streaming set-top boxes, there were DVRs. And when it came to DVRs, perhaps no name is rings louder than industry veteran TiVO. Now competing in an age of Apple TVs and Rokus, TiVO is brining out its newest DVR, the BOLT. Souped up and dressed up, the TiVO BOLT takes the same convenience of easy access and speed viewing you'd find in today's streaming services and applies them to both traditional cable as well as video on demand content, giving you the freedom to watch your videos when and how you want them.
The most striking part of the new BOLT is its design. Unlike the bleak, industrial boxes of common DVRs, the TiVO BOLT bears a rather strange shape that can be best described as a raised hump. Aside from giving the BOLT its aesthetic distinction, the unconventional form is said to also offer an element of heat dissipation and air circulation, something that the DVR might need given its bumped up capabilities.
Those capabilities include support for 4K UHD videos. Given the finally increasing number of 4K content available nowadays, that is a timely a timely addition. And with 500 GB or 1 TB of storage available, users need not fear about running out of space quickly.
The TiVO BOLT also introduces two new special powers to the DVR box. The first is SkipMode, which tags recorded content automatically to differentiate the actual video from commercials. This allows you to skip those time wasting advertisements just at a push of a button. But if fast-forward is still more your thing, there is the new QuickMode that lets you breeze through videos at 30 times the speed but keeping audio at pitch-correct levels.
The TiVO BOLT is now available on TiVO's website, Amazon.com and BestBuy.com and will be available in retail stores starting October 4. A 500 GB model will set you back $299.99 while the 1 TB option goes for $399.99. TiVO still does require an annual subscription to use, but the first year of service is free for new purchases.