TiVo Apple TV and Roku apps have been put on hold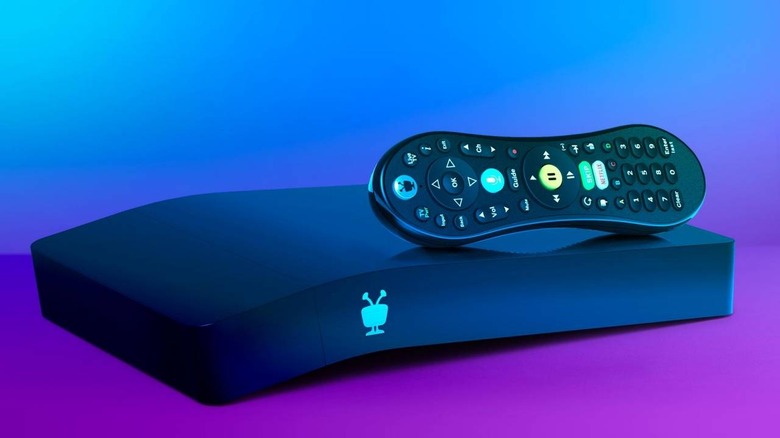 TiVo was the name of the game back when DVRs were the hot thing in home entertainment. In recent times, the company has struggled to maintain its footing from the onslaught of streaming services and devices that provide similar functionality for less. Now it seems that a promised feature that would have helped maintain its popularity is now paused indefinitely, leaving Apple TV and Roku owners wondering how to best move forward.
At CES 2019 a year ago, DVR maker TiVo showed off native apps for Android, Fire TV, Apple TV, and Roku. The premise was simple: it allowed TVs connected to or running on those other platforms to access their TiVo live or recorded videos directly, removing the need to invest in an expensive TiVo multi-room setup.
A year later, TiVo vice-president for consumer products and services Ted Malone candidly admitted that at least the Apple TV and Roku apps are in limbo. The company followed up with a statement to TechHive that the development of those two streamer clients was merely put on hold to prioritize other projects. It didn't give any estimate when it would resume.
"During the second half of this year, we re-prioritized several projects in order to focus on the launch of TiVo Stream 4K. Because of this, the streamer clients were put on hold. We are looking at moving forward with the Android streamer client in order to provide compatibility between Stream and Linux based DVR's. Apple TV and Roku clients are currently on hold."
The delay, according to Malone, is due to technical and business reasons. The technical side involved trying to solve quality issues when streaming from a TiVo DVR to, say, an Apple TV or Roku device. They're more likely to complete the Android TV app first immediately followed by the Android-based Fire TV.
As for the business side, TiVo seems to still be struggling to find its place in a streaming-centric world. In fact, the official statement explicitly states it is focusing on its Stream 4K device to the detriment of all other projects. At the same time, the delay could be strategic since it would force TiVo users to buy $180 TiVo Mini boxes if they really want to access their recordings from other places in the house.