TiVo Android TV might be coming next month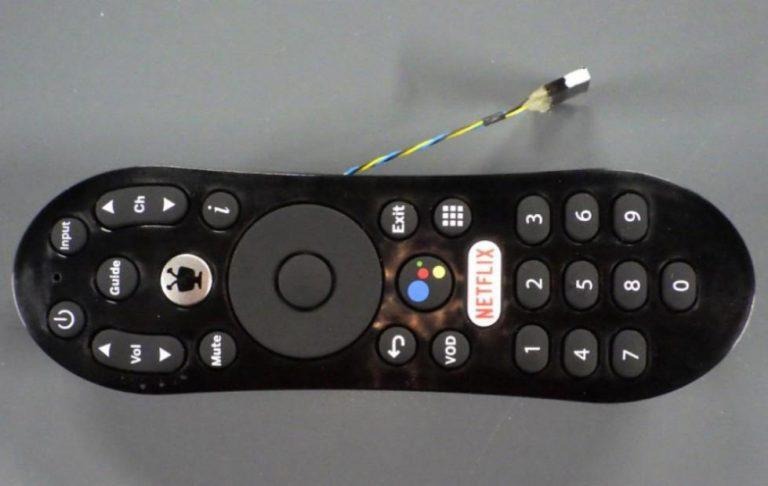 While connected TVs are becoming more common, there isn't really much of a platform war going on in that space unlike, say, smartphones and smartwatches. Almost everyone has their own smart TV implementation but the quickest way for smaller players to get into the game is usually by adopting an existing one like Android TV. Long-time DVR giant TiVo promised to do just that earlier this year but it seems like its first actual Android TV product won't debut until next month, at least based on a lone FCC filing.
OK, the item that made its way to the FCC is actually just a remote control, pictured above. It was labeled as an odd "TIVO Creek Android Voice Remote" and bore the company's nearly iconic peanut shape. It didn't have TiVo's name, though, which hints this isn't something you can buy off store shelves.
Instead, TiVo might be positioning its product as something for TV operators to use if they want both TiVo DVR capabilities and the Android TV platform in one end-user product. The dedicated Netflix button definitely hints at that direction though it doesn't close the door on TiVo selling its own stuff directly to consumers eventually.
As for the Android TV aspect, the Google Assistant button right in the middle tells it all. It also suggests that it will be the one and only voice control option available, displacing TiVo custom one. Other than that, however, the remote seems pretty plain and unexciting. At least not without the other possible parts of TiVo's offering.
Given the timing of the FCC appearance, the theory is that TiVo will publicly show its Android TV device at CES 2019 in a few weeks. Perhaps TiVo's involvement in the smart TV market could give Android TV a much-needed boost to become another household name in that segment.