TiVo acquires TV analytics firm TRA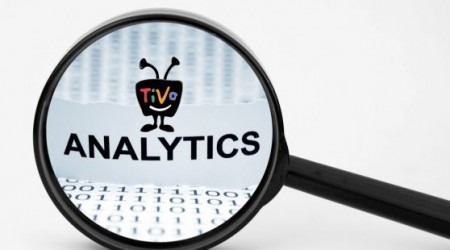 In its ever-growing bid to remain relevant in an industry dominated by integrated devices and the death of independent set-top boxes, TiVo has purchased a company called TRA for some $20 million. TRA specializes in making business sense out of customer TV viewing habits, and TiVo thinks it can use that data to keep itself profitable.
What TRA does is match television viewing activity with purchase activity. The company is able to examine 1.5 million homes, tracks what they watch on TV, and then uses various methods to determine what products those households purchase. TRA has clients like CBS, A&E, ION Media, Procter & Gamble, Oscar Mayer, and Starcom MediaVest Group.
So what does TiVo want to do with this information? It wants to develop a new Research and Analytics unit, which it could provide to corporate customers. In addition to TRA's platform, it can also bring its own insights into the equation. TiVo is able to directly map viewhing habits and purchase behavior by allowing e-commerce transactions to occur through the TiVo box.
[via VentureBeat]