Titanfall Xbox 360 game play turns up online ahead of official launch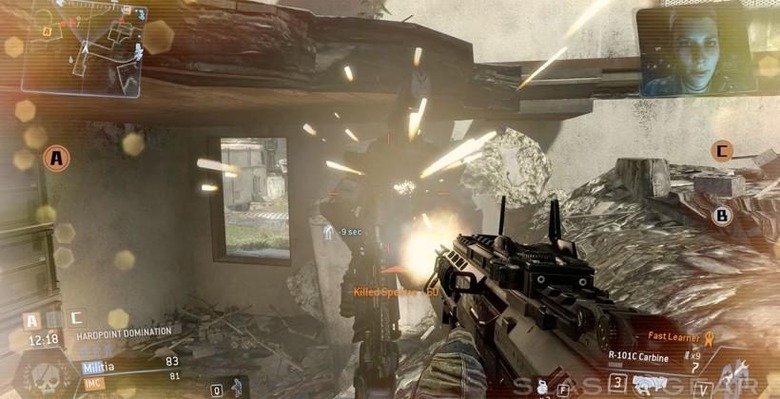 PC and Xbox One gamers have been able to play Titanfall for several weeks now. Gamers that wanted Titanfall on the Xbox 360 have been waiting to get into the game on their console. The Xbox 360 version of the game has been delayed, but the official launch is set for tomorrow. Details of the Xbox 360 version of Titanfall have been available already, in fact we offered up a lot of details on the game a few days ago.
We know that the graphics on the Xbox 360 version of the game won't be as good as they are on the PC or Xbox One. The aging Xbox 360 simply doesn't have the same muscle as the Xbox One or PC. That doesn't mean things will look bad on the Xbox 360 though. Titanfall developer Bluepoint Games is responsible for the Xbox 360 version and it has promised that 360 gamers will get all the maps, modes, titans, weapons, and other features from PC and Xbox One versions.
At least a couple gamers have their hands on the Xbox 360 version of Titanfall early and have started posting videos online. The users are EliteXbox360Gaming and CityFlex. I would imagine that the developer and Microsoft will be very unhappy that they are showing game play footage ahead of the launch. In fact, I wouldn't be surprised if both these accounts end up banned.
The game play footage shows that things look pretty good on the Xbox 360 even though this is a next gen title on past-gen console. Checkout the YouTube videos of game play above. Tomorrow all of the Xbox 360 gamers will be able to get in on the Titanfall action.
SOURCE: Eurogamer