Titanfall to get free-to-play version in Asia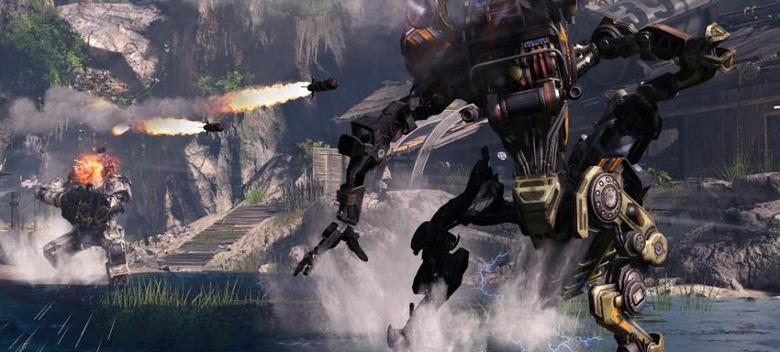 Titanfall, the hit mech-based first-person shooter originally released for Xbox and PC last year, is probably the last title you'd expect to go free-to-play, but that's what's happening. But don't expect it to be showing up on your smartphone or tablet, where free-to-play games are a dime-a-dozen. Instead, Titanfall will be getting a special PC release just for the Asian market, where the free-to-play genre is huge, thanks to a partnership between the game's makers and Japan's Nexon.
Nexon is a pioneer of free-to-play games for smartphones and PCs in Asia, including the big regional hit Maple Story. Publisher EA and Respawn Entertainment, Titanfall's developer, will be working with the Japanese company to adapt the game, which originally focused on online multiplayer modes only, skipping a single-player campaign mode.
No details were released on how Titanfall's mechanics will be changed or when the adaptation will be released, however it will be targeted at players in Asian countries including China, Japan, Korea, Thailand, Cambodia, and more.
Titanfall will be joining a number of other big-name shooting games to see free-to-play adaptations for a specific country or market. Call of Duty publishers Activision previously partnered with China's Tencent to release a version of the game in the restrictive country, while earlier this year saw the release of the PC-only Halo Online exclusively in Russia.
SOURCE Nexon