Titanfall EVA-8 Shotgun recreated out of LEGOs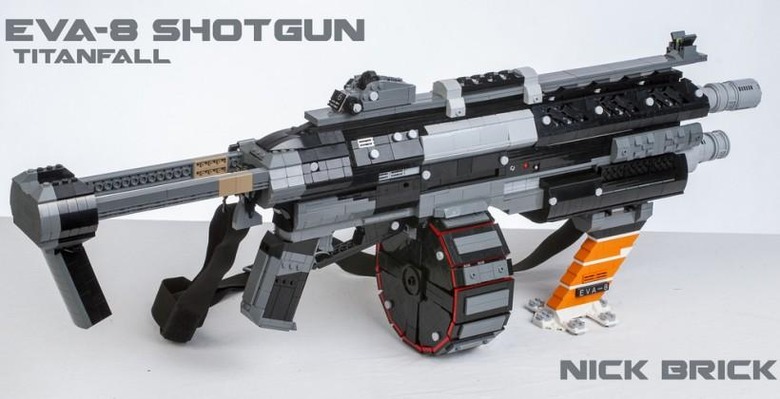 Titanfall has earned more than its fair share of fans, one of whom has recreated the game's EVA-8 Shotgun entirely out of LEGOs. The shotgun is incredibly similar to the in-game version, complete with a removable drum and multi-color shading.
The model was done by Nick Jensen, more commonly known as Nick Brick, who posted a large gallery of the images to his Flickr account. In addition to having a removable drum, the gun has a functioning trigger and a sliding pump, making it incredibly realistic.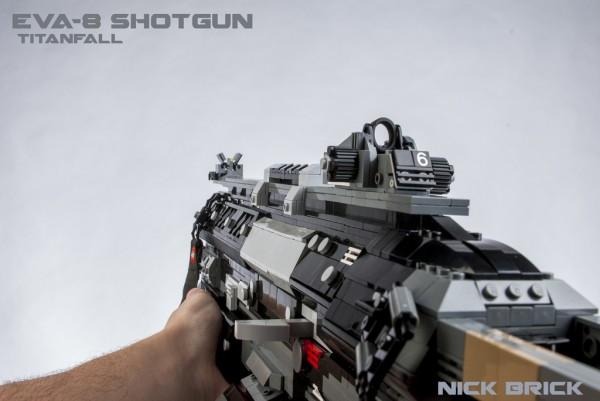 This comes ahead of the K'NEX Titanfall set that is slated for release this upcoming fall, a detail that was revealed at the Toy Fair back in February. Six K'NEX Titanfall sets — at least — will be released by this year's end, though pricing and exact numbers haven't yet been made known.
Of course, both these pale in comparison to the massive life-size Titan that surfaced in Germany, a promotional element that arrived with the launch of the game. We've got an extensive gallery of that statue, as well as some details about what went into creating such an eleborate piece of art.
SOURCE: Flickr