Titanfall Beta open: everyone is free to play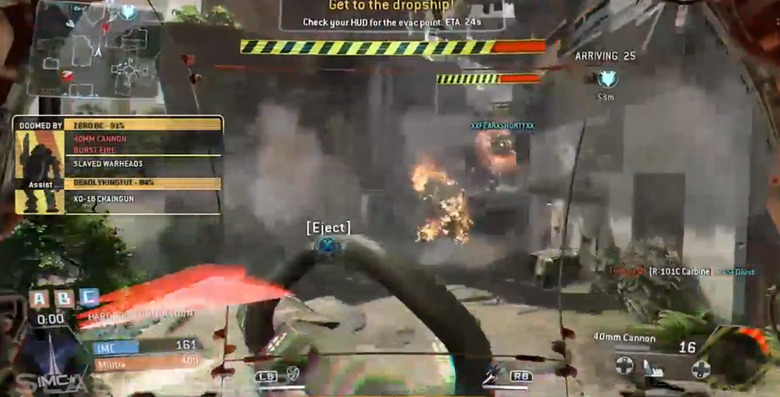 Tonight the decision to stress test Titanfall Beta has been made – codes will not be needed and all players will be able to try the game until the end of the Beta period. At the moment this means users will immediately, if not soon, be able to access Titanfall Beta so that the creators of the game are able to test how much the servers that keep the game active online are able to take.
Before now a user would have had to have worked with a code for Origin for the PC or for the Xbox One. Here we're seeing Respawn Entertainment drop restrictions entirely. While we're not entirely sure when the restriction will be dropped precisely, we'll be sharing that information with you as soon as we have it.
REPEAT: As soon as we know when Titanfall Beta will be open for all, we'll let you know HERE!UPDATE 1: Xbox One Titanfall Beta will open tonight (February 15th, 2014), while PC will follow "maybe tomorrow", again, according to Zampella.
Meanwhile please feel free to have a peek at our Titanfall Beta gameplay first-impressions galore. First you can have a peek at an instance where we've blasted ourselves in the face with a rocket launcher on accident – this letting you know that yes, indeed, you can commit accidental suicide in this game.
Another clip here shows a simple process in which you call a Titan to fall (Titanfall), get in, run around for a few moments, then eject. Even failing can be a rather fun process!
Have a fun time and please feel free to let us know what you're up to, what your Xbox LIVE name is so we can find you, and so on! Take a peek at our Titanfall Beta timeline below as well for additional details!