TinyScreen thumb-sized display supports full color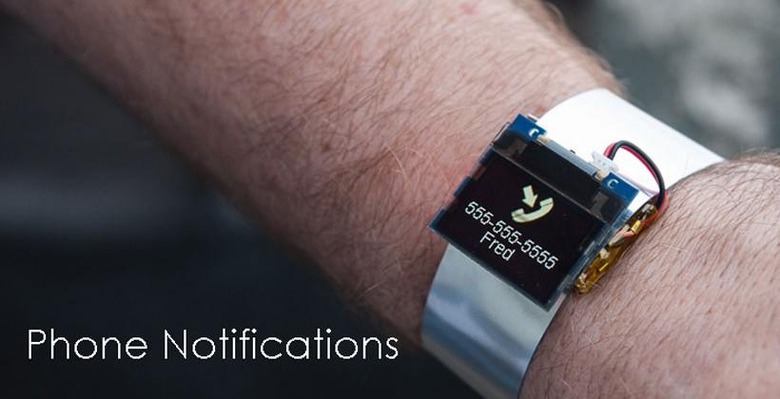 One of the key elements that anyone who is into making their own electronic devices needs is a screen. Often the size of the screen controls how large your project is overall, and if you want small, TinyScreen is the ticket. TinyScreen is the size of your thumb and still supports full color.
There are a myriad of uses for TinyScreen from homemade wearables to smart glasses to just about anything that can benefit from a small display. The screen uses OLED technology with 96 x 96 resolution, 16-bit color, and is designed to show data from the TinyDuino platform.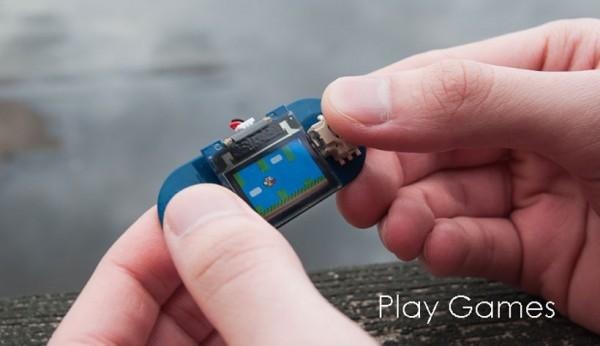 There are default apps designed for TinyScreen available right out of the box including a smartwatch app, video player app, and a game app. The smartwatch app allows you to configure notifications to be seen on the screen including calls, texts, and tweets.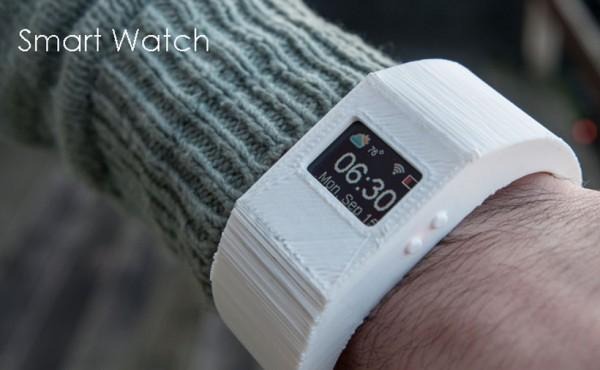 3D printed watch enclosures are available to download and print at home to make your own watch. The libraries, examples, and standalone apps will be available for TinyScreen via Codebender. Since the screen supports TinyDuino, there are a number of expansion boards available with 25 TinyShields out there now. TinyScreen is on Kickstarter now seeking $15,000 and it has raised over $30,000 so far. A pledge of $25 or more will get you a single TinyScreen.
SOURCE: Kickstarter