Tiny Dart power adapter provides 65W of laptop power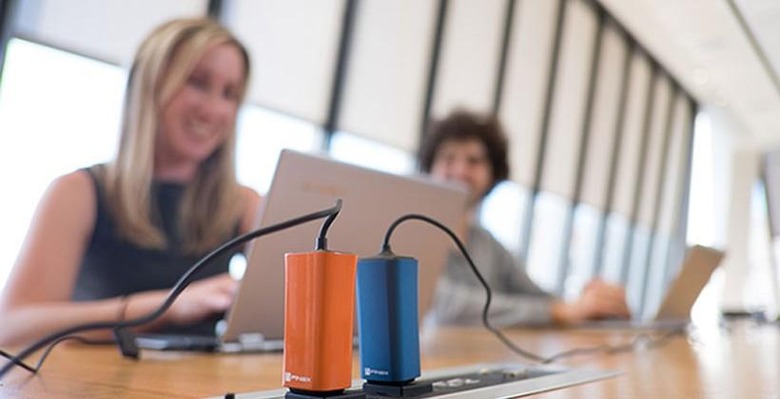 Dart is a small laptop power adapter that is on Kickstarter right now looking to raise the money it needs to come to market. The Dart power adapter is a very small device designed to power a laptop from an outlet without taking up as much space in the outlet or your laptop bag as many units do. The Dart adapter can produce up to 65W of power and is aimed at thin and portable notebook users.
In addition to charging a laptop from a power outlet, the Dart also has a USB port built in that allows it to charge portable devices like tablets and smartphones. Key features of the device are its small stature and lightweight. The maker says that the Dart is four times smaller than other 65W power adapters and six times lighter.
Dart is covered with a brushed aluminum case on the outside and coated in bright colors. The adapter will work with all major computer brands according to the people behind the project. Dart provides power to laptops that have voltage of 18-21V and require a power level of 65W or under. A special version of the Dart is offered for MacBook users.
This project was seeking $200,000 and has raised over $230,000 as of writing with 29 days to go. The non-Mac compatible US version will cost you $89 on Kickstarter with a November 2014 delivery estimate. An international version will sell for $130 with delivery estimated for March of next year. A MacBook Dart will cost $148 and should land in December 2014.
SOURCE: Kickstarter