Tinder adds Verified Profiles for its well known users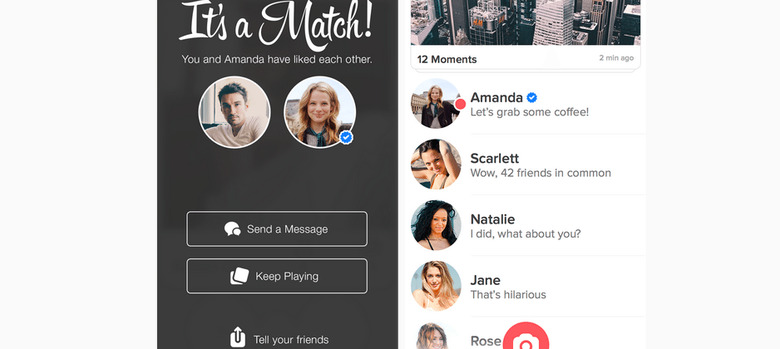 If you're a Tinder user and you've come across the profile of a well known individual, your first thought was likely yeah right. Or, at least, that would be the sensible thought. It is possible the profile you came across was legit, though, in which case swiping the wrong way out of caution would be regrettable. Enter Tinder's new Verified Profiles, a newly added feature akin to what you find on Twitter. Its sole purpose is to guarantee the celebrity who likes you is real.
Tinder announced the new Verified Profiles today, saying the new profile marker, which is a blue jagged circle with a check mark inside, will appear on the verified profiles of athletes, celebrities, and "notable public figures", such as politicians.
If you don't fall into one of those categories you won't be able to get one yourself. The profiles do, however, makes things easier for legitimate users who are doing their best to avoid fake profiles.
The Verified Profiles began rolling out today. Can't get enough of Tinder? Check out this concept app for the Apple Watch — it decides if you're attracted to someone based on your heart rate.
SOURCE: Tinder Blog