Timex's new GPS smartwatch pairs 25 day battery with a surprising price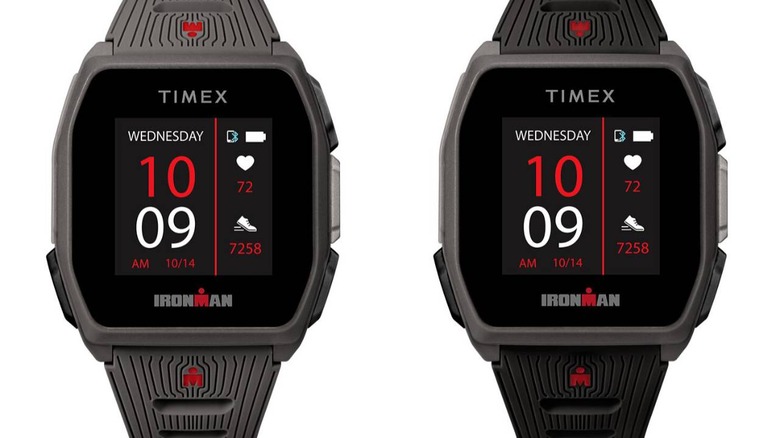 Timex has revealed its latest GPS smartwatch, with the Ironman R300 GPS putting the focus mainly on fitness rather than just reminding you of all your unread messages and emails. While it may not look like much from the outside, with its tough rubber body, the wearable should deliver on battery life.
Indeed, Timex is saying that the Ironman R300 should last for up to 25 days on a single charge. That's enough, the company point out, to run several marathons before you need to top up the battery.
GPS does, inevitably, take a bite out of that. You'll get 20 hours of use with GPS tracking active, Timex suggests, though that does mean you can track runs and other exercise sessions without needing to have your phone on you. It'll also do continuous on-wrist heart rate measurements.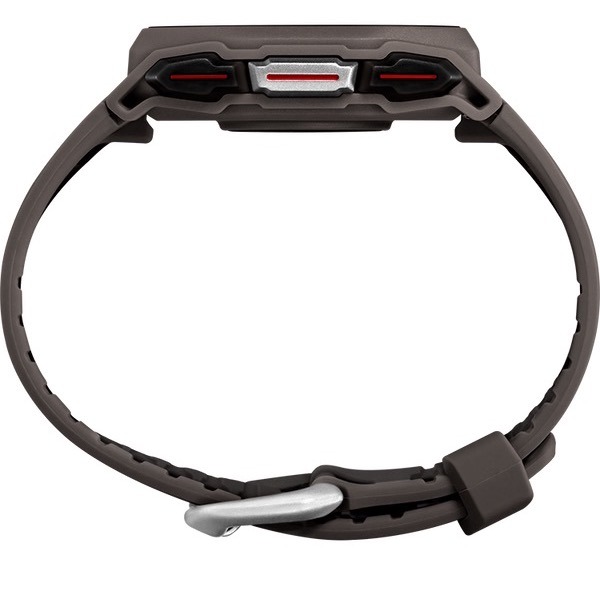 There's 24/7 activity tracking, unsurprisingly, which logs steps, distance, calories burned, and sleep quality through the night. Timex also throws in guided coaching, though, with sessions for running, cycling, and triathlons. They're developed by actual athletes, the company claims.
The watch itself is water resistant to 30 meters, with a resin case and a silicone strap. The buckle is stainless steel, or you can switch it out for a regular 24mm strap of your own choosing. Timex says the display should still be readable even in bright sunlight, while the interface – though not as pretty as you'd get on, say, an Apple Watch – is pared down for simplicity of use.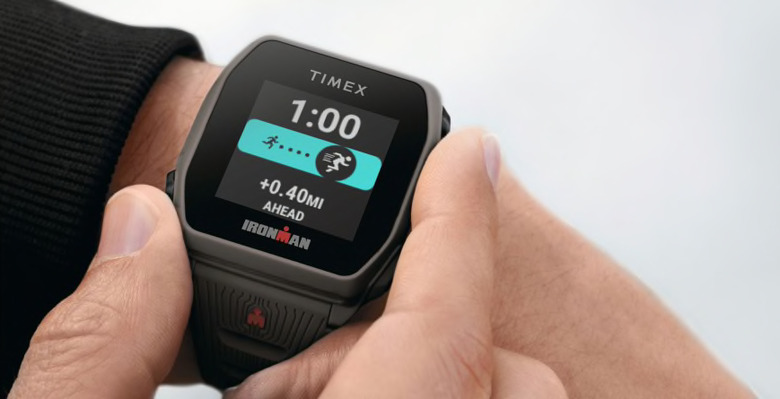 When you're done, it all synchronizes with Timex's smartphone app. That logs different workout sessions, as well as allows you to set up new sessions that can be sent to the watch so that they'll run properly even if you leave your phone at home or in the car.
It's not totally fitness-focused, however. With a Bluetooth connection to your phone, you'll be able to see texts, calls, and social network notifications from the Ironman R300 GPS' display. It doesn't look like you'll be able to respond to them from there, mind, so you'll still need to get your phone out for that.
The big selling point is likely to be price. The Timex Ironman R300 GPS will come in at $120, which is a fraction of the price you might pay for a more complex smartwatch. If your priority is battery life and standalone GPS tracking, that definitely makes it worth considering. It'll be offered in gray, black, and silver.