TimeSplitters 4 could actually happen as THQ Nordic buys franchise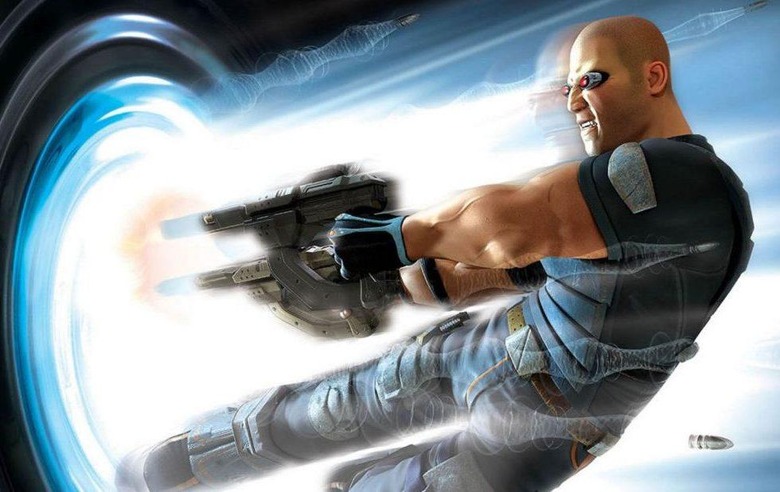 Back in the era of the PS2, Xbox, and GameCube, one of the most popular FPS franchises around was TimeSplitters. We haven't heard from the franchise in a while, mostly because there hasn't been a whole lot to report. The last game in the franchise, TimeSplitters 3: Future Perfect, was released in 2005, and though there have been rumors about TimeSplitters 4 throughout the years, nothing ever materialized.
That could finally be changing. Today, THQ Nordic announced that it has acquired the rights to the TimeSplitters franchise. What the studio plans to do with the series wasn't revealed, but you can probably bet that it won't be left to sit idle. Does that mean we'll finally get TimeSplitters 4 after all of these years?
It's a real possibility, but before we see that, there's also the potential for HD remakes of the original series. Though the story-focused TimeSplitters series doesn't really resemble the FPS games of the modern age, giving those classic games an update for modern consoles could be a good way for THQ Nordic to gauge interest in TimeSplitter 4.
Unfortunately, today's announcement was painfully short on details. In fact, it only gave a brief overview of the history of TimeSplitters before revealing that THQ Nordic also acquired the rights to Second Sight, a 2004 video game from Free Radical – the same company that made the original TimeSplitters trilogy. So, we can probably expect THQ Nordic to do something with that franchise too.
For now, we'll just have to sit back and wait until THQ Nordic and Koch Media GmbH, the subsidiary that made this purchase, decide what they want to do with these franchises. Would you like to see TimesSplitters 4 after all of these years? Head down to the comments section and let us know!