Tim Cook reportedly met with Samsung execs over patent case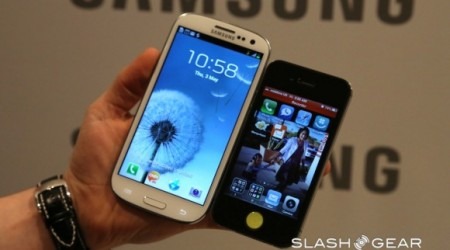 Apple and Samsung's trial is expected to start in the United States on July 30th, but both companies were ordered by Judge Koh to sit down and discuss the possibility of mediation. Apple CEO Tim Cook met with Samsung executives Choi Gee-sung and Shin Jong-kyun on July 16th, according to a Korea Times article that has since been removed. It marks the second time that high-level executives at the companies have met to discuss the case.
Sources speaking to The Korea Times say that Samsung believes Apple is a "very important business partner", not surprising given that the Korean company supplies many of the chips and components for Cupertino's range of iDevices. Still, both companies are asserting patents and claims against each other in courts across the world, with Apple recently taking a blow in the UK thanks to a ruling that indicated the Galaxy Tab line does not infringe on the iPad.
Not only that, but Apple has been ordered to advertise this fact on its website and in British newspapers. Apple will have to show on its website for a period of six months that Samsung did not copy of the design of the iPad, although the terms of the newspaper advertisements aren't as clear. Apple is naturally appealing the ruling. As for the case in the United States, both companies have previously discussed the possibility of a settlement, although no arrangement could be agreed upon.
Both companies have been ordered to streamline their patent claims in the case by Judge Koh, who fears that a jury would become confused by the sheer amount of information thrown at them. Time restrictions also play a big part in the trial, with Apple and Samsung seeing limitations that will only allow them to place emphasis on the most crucial claims.
[via The Next Web]