Tilt-Shift done properly: Bathtub IV by Keith Loutit [Video]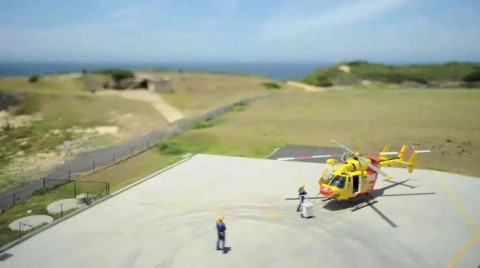 Tilt-shift takes the real world and, if it's done right, makes you wonder whether we're actually all tiny figurines.   Artist Keith Loutit is perhaps one of the best at it that we've seen, and his latest project – Bathtub IV, a music video starring the Sydney harbor and a whole flock of seemingly-minute people, boats and even a helicopter – is arguably his finest work yet.
Watch Bathtub IV after the cut
Keith filmed the video with the assistance of the Westpac Rescue Helicopter Service in Australia. The helicopter was ably piloted by Peter Yates, while the music is Clementine by Megan Washington.
If you're interested in trying your own tilt-shift photography, you can spend anything from peanuts on DIY solutions to huge amounts on specialist lenses.  We're big fans of Lensbaby's lenses, which start at $100 for digital still photography.
[via Holy Moly]